2019 Goin' Cold Turkiye!
"East is East!
West is West!
Two Different Colours on the Map!"
The Thompson Twins, "In the Gap!"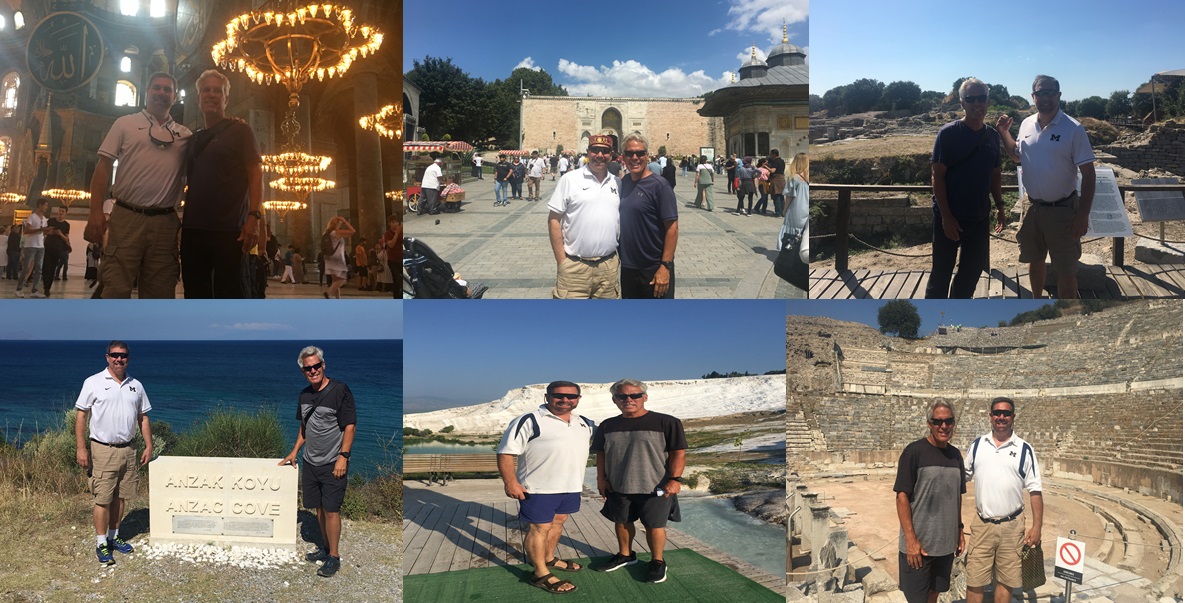 Sometimes it is all about cross roads,,,, Mike and Bone entered the 2019 Campaign facing the fact that time is a bitch, and that they weren't gettin' no younger, THIS would be the 35th year of the plunder and wonder of Mike and Bone!!
Constantinople (AKA Istanbul) is also a cross-roads: Europe and Asia; Old (Roman) and new (Turk); Christian and Moslem. In the middle of freakin' August, when it is hot as the Sun, Mike and Bone toured 5,000 years of history from the Trojans, Greeks, Romans, Turks, and Anzac's. While they daily did their typical depletion of the local beer stores, the Hall of Shame stayed empty! The Boys were goin' Cold Turkiye!!
Day 1: Roman around Constantinople!
Day 3: Gallivanting in Gallipoli
Day 4: Minoring in Asia Anatolia !
Day 5: Religiously Studying Ephesus!
Day 6: Boys Boatin' the Bosphorus!
A Continental Tour of Europe and Asia Minor!