Chicago is a town filled with common folks. Common folks like Lenny Kravitz, Billy Corgan and Jimmy Buffett, who used ta know where ta go for an all-American, Chicago-style Vienna beef hot dog. They also know where the slogan, "a hard habit to break" came from.
Demon Dogs, founded in 1983 by Pete Schivarelli who was also the manager of the band Chicago, was just a little hot dog stand underneath the Fullerton El tracks famous for its Chicago-style hot dogs, that had become a staple of the trendy Lincoln Park and DePaul University neighborhoods. But every time the train passed overhead, which made the restaurant tremble, reminded everyone of it humble surroundings
Demon Dogs had walls covered with memorabilia—gold and platinum rock 'n' roll albums, guitars signed by Eddie Van Halen and Steven Tyler, and even a photo of a married couple who met each other there in 1985 (who returned for a hot dog on their wedding day).
Requiem for a Demon of a Dog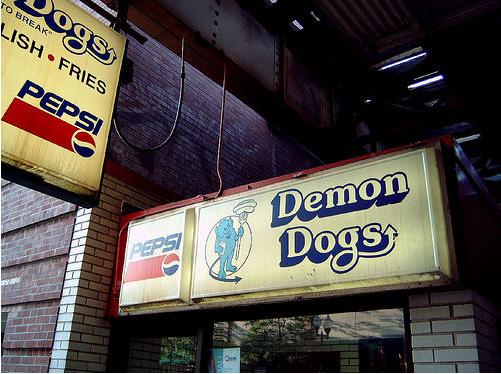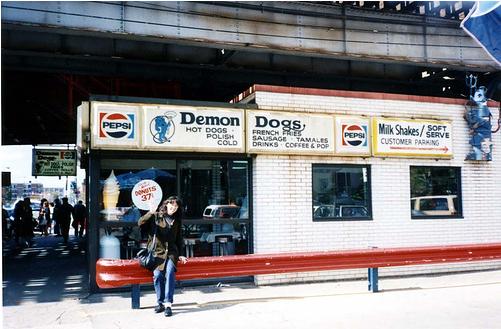 Sadly, Demon Dogs, (which was named after DePaul's Blue Demons), was torn down in 2003 in order to expand and accommodate riders of the CTA's Loop. Mike and Bone had both visited Demon Dogs, but never together, and unfortunately now not ever.