Main Page > Hot Dogging It Intro >
2004 while in one of their many trips in the Big Apple, hot dogs rather than apples crossed their minds, where the boys decided to do a "bake-off" between Gray's Papaya, and the Papaya King,", where they would grab a dog (with only mustard and sour kraut, New York style !!) and small papaya juice at each place and judge which was better. The boys started at Greys Papaya, which is the newer of the two restaurants, founded in 1972 as a takeoff of the Papaya King. Grey's serves the wonderful grilled Sabrett's ("never a regret with a Sabrett's !) hot dog, on a toasted bun for a mere buck-fifty. Greys is in the eclectic Upper West side and in the favourite of Hollywood types such as Chris Rock. Immediately after scarfing a 'dog, the boys quickly grabbed a cab the Papaya King.
Grays Papaya is ALWAYS crowded!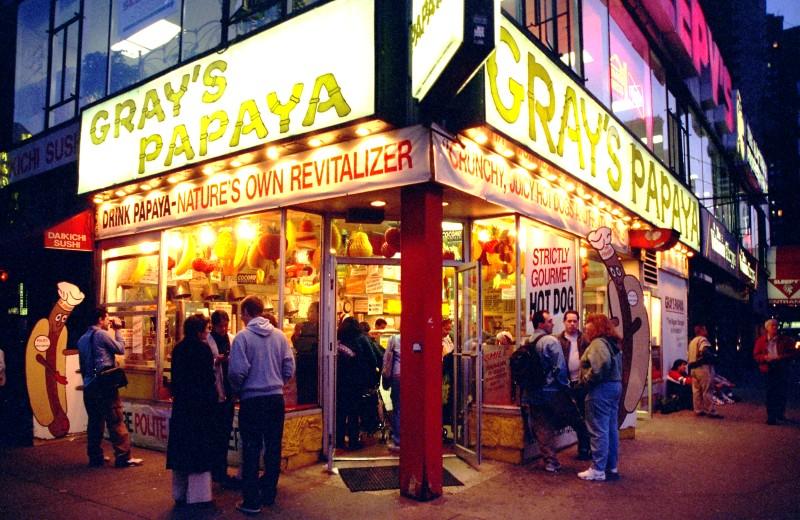 Mike and Bone performin' the "Taste Test" @ Grays !!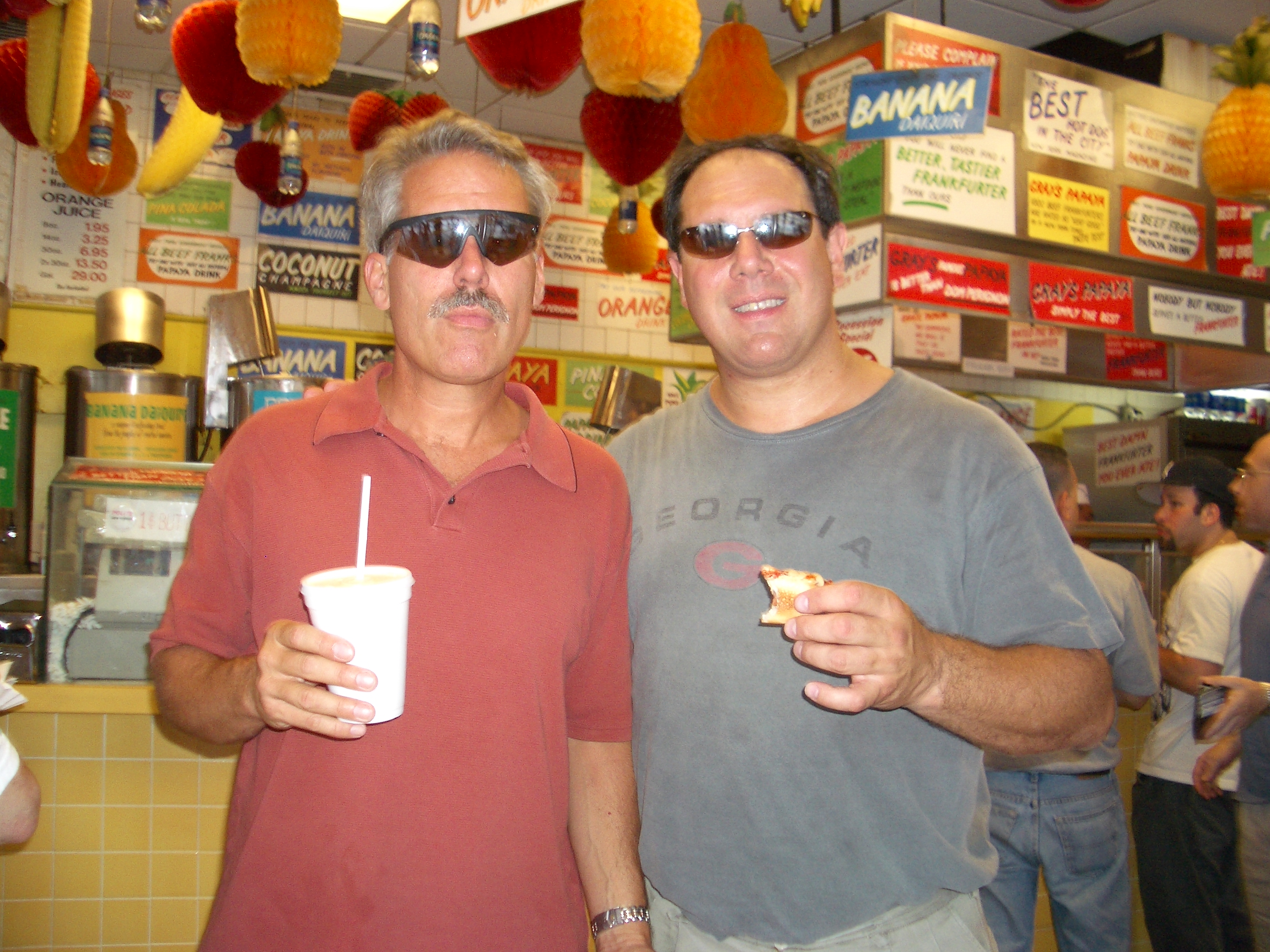 A Gray's Sabrett's, nice and toasty !!