2005 The World's Largest Cocktail Party:

Nu Way Weiner

Main Page > Hot Dogging It Intro >

Nu Way Wiener, with its original neon sign on Cotton Street in the old part of Macon, has been open as long as Nathan's on Coney Island. Opened in 1916 by James Mallis, Nu Way still serves the neon red hot dogs and chilli sauce the same way they were served back in 1916. The Boys entered the Nu Way ready since the biggest taste test since the boys squared off with Gray's Papaya vs. the Papaya King in New York.

Downtown Macon on Cotton Street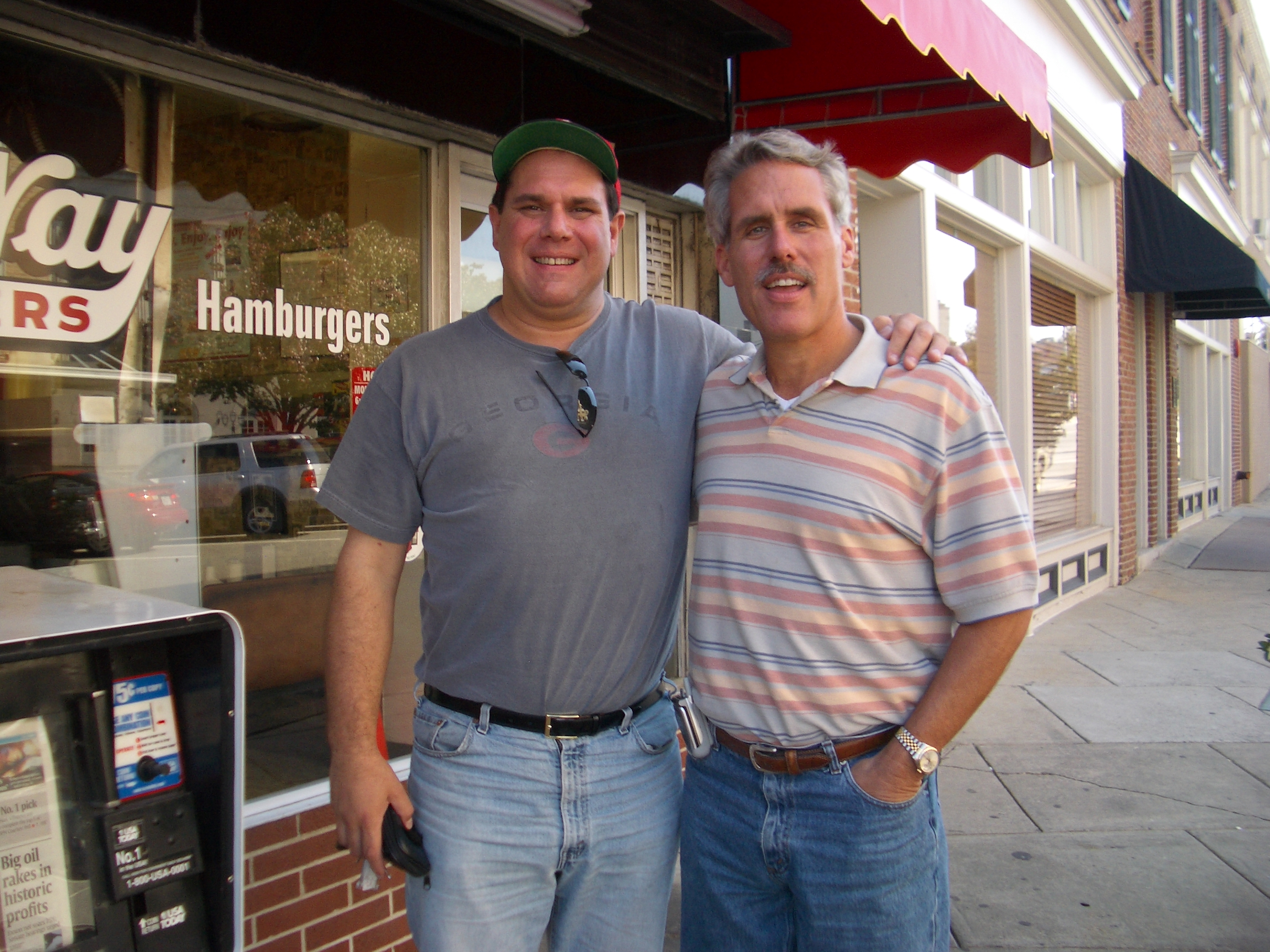 Another " A Hot Dog Program" Stand down !!!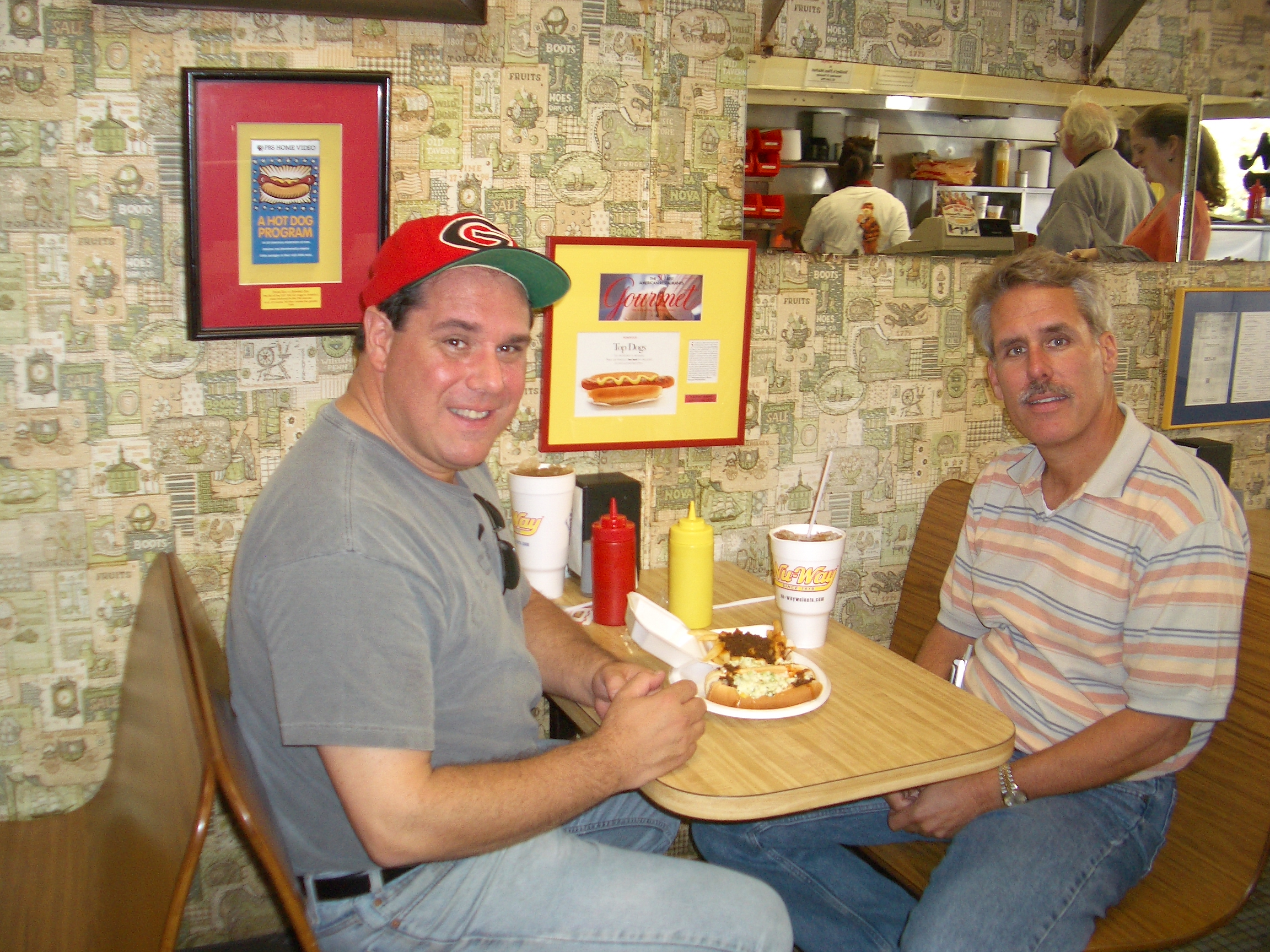 A really, really, really,,, Red Slaw Dog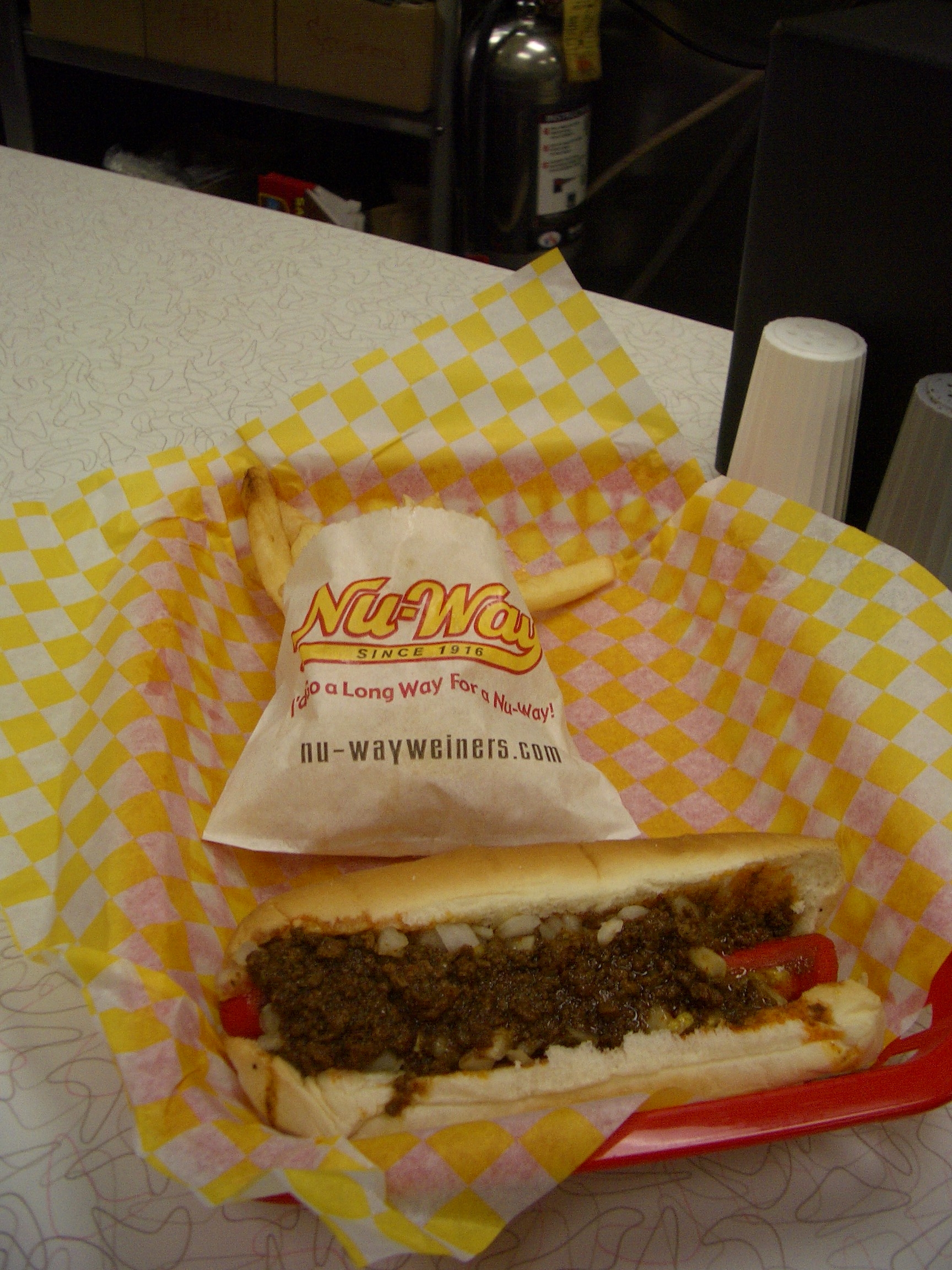 "So, which is better?" The outcome was similar to the New York taste test, where Mike chose the Varsity and Bone chose Nu Way.