One Stop Coney Shop: Grand Rapids
Main Page > Hot Dogging It Intro >
Bone checked out their Web Site which stated:
"Hello everyone, new customers and regulars! Opened in October 2009, the One Stop Coney Shop is a single location, family owned restaurant.
Our family moved from a suburb of Detroit, where there are Coney shops on every corner. We came to Grand Rapids to start over and maybe fulfill a dream! The whole family works here, and we have several great employees too.
We strive to give every customer an above expectations experience, providing the highest quality food we can, at a reasonable price. Our menu only focuses on a few items - burgers, hot dogs, grilled cheese and fries - focus on a few items so we can make them well is our approach. For instance, we only use fresh ingredients: none of our food is frozen! Our fries are fresh cut and fried twice in the Belgian 'frites' style - a lot of work, but we believe most customers clearly taste the difference.
Our hot dogs are from Koegel Meats out of Flint MI, in a natural casing; when bitten into, they have a snap! Our burgers, well it's just about the freshest beef and fixings possible. And, all of it is made with love ;-) We are proud of our product.
We try provide our customers with a comfortable, family friendly environment.
And most of all, we're especially grateful for your patronage."
Ready for some good Dogs, Bone booked up to GR to meet up with Mike and try out the Number One on the List!
In Downtown GR!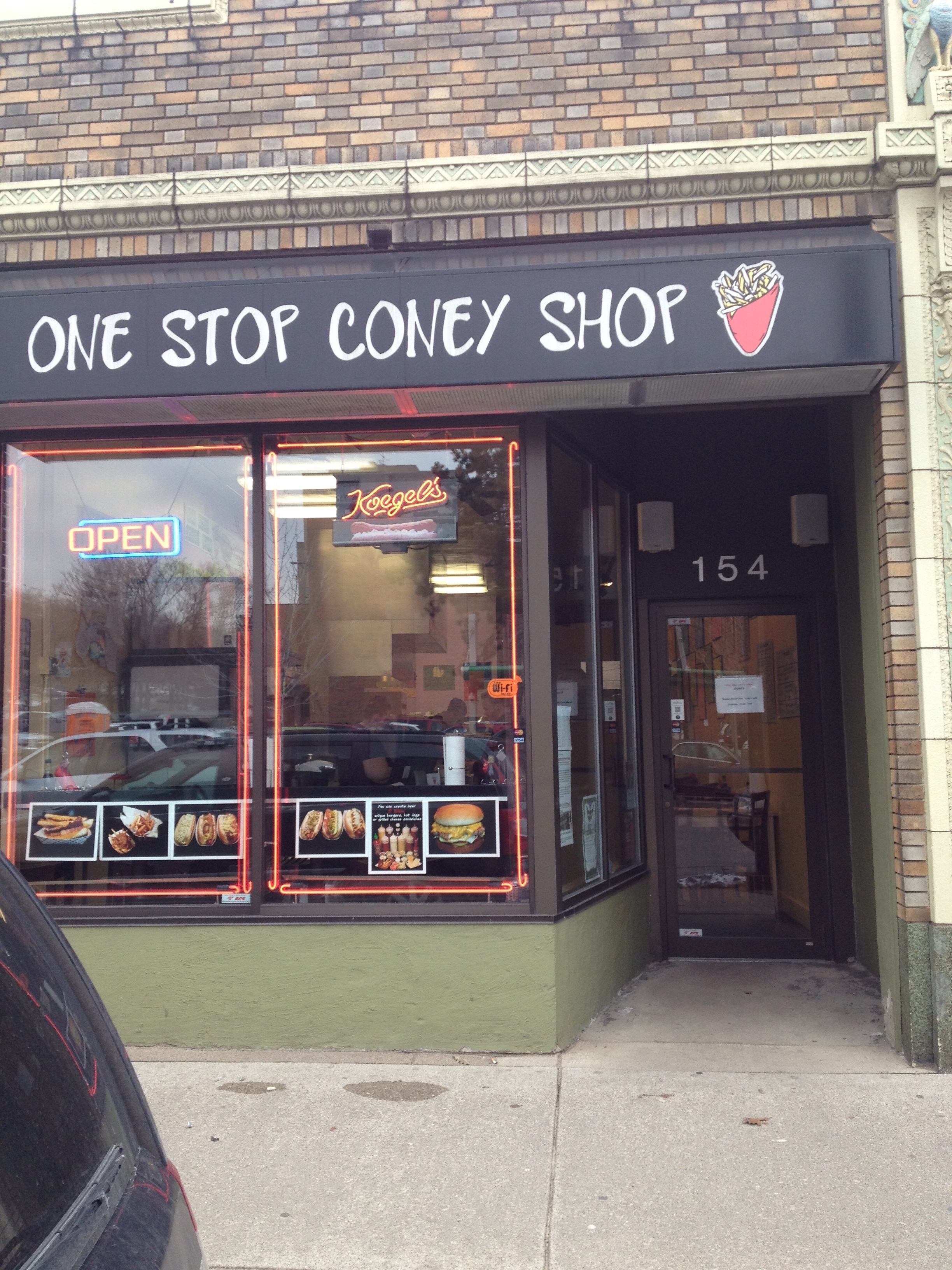 Their Number One endorsement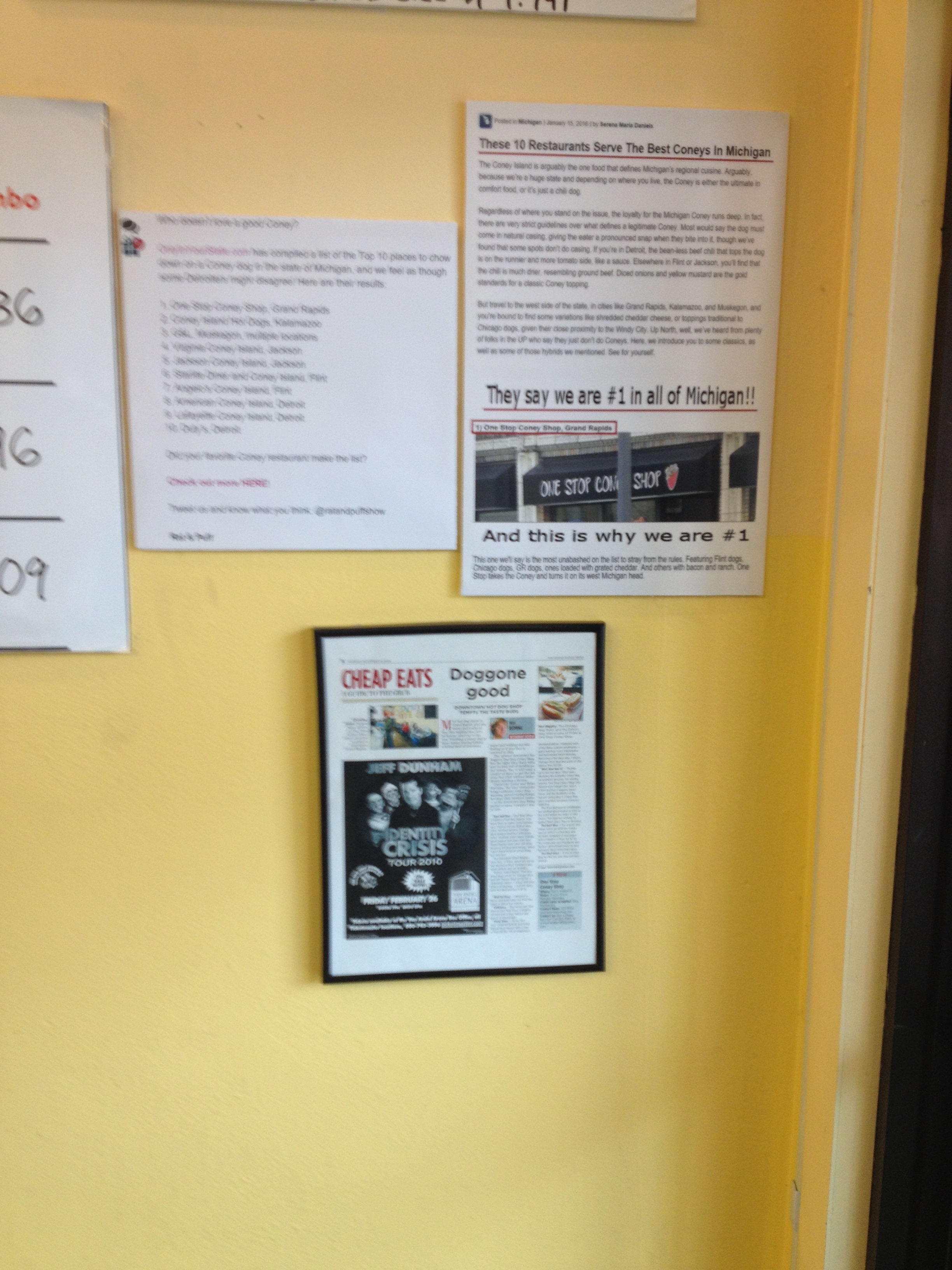 Mike, Checkin' it out!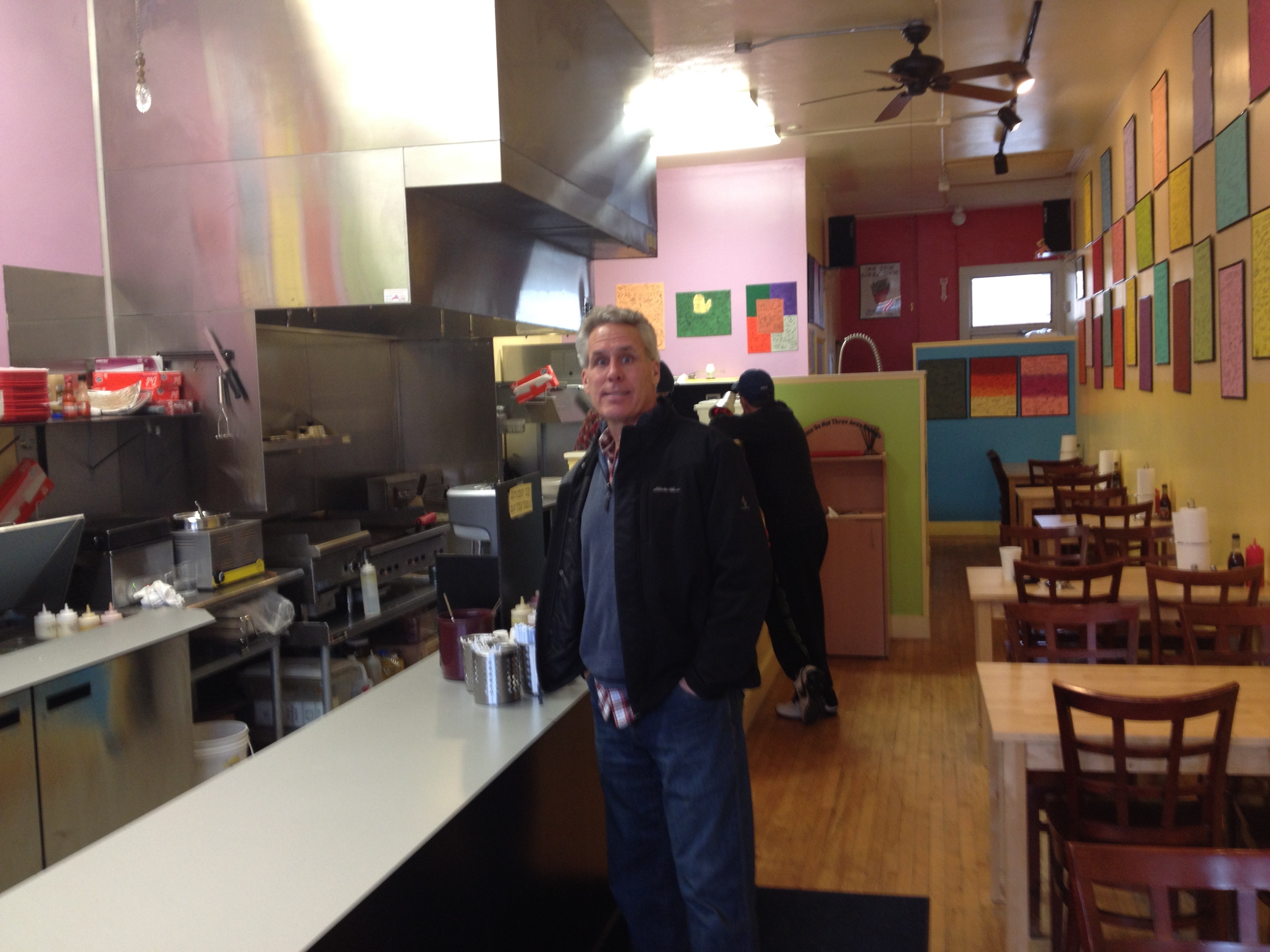 The Boys went in with about 15 minutes to close so the help was a little antsy. Mike and Bone promised to be in an out fast! They ordered a Flint specialty a dry chili dog and a Chicago dog to try a variety of their specialty dogs, their Belgian fries (cooked in duck fat), and a couple of chocalate shakes, a typical Hot Dog order!
While the Crew ordered their food the Boys dickered with them asking them about the article, and how it had affected their Business.
Getting ready for the taste test!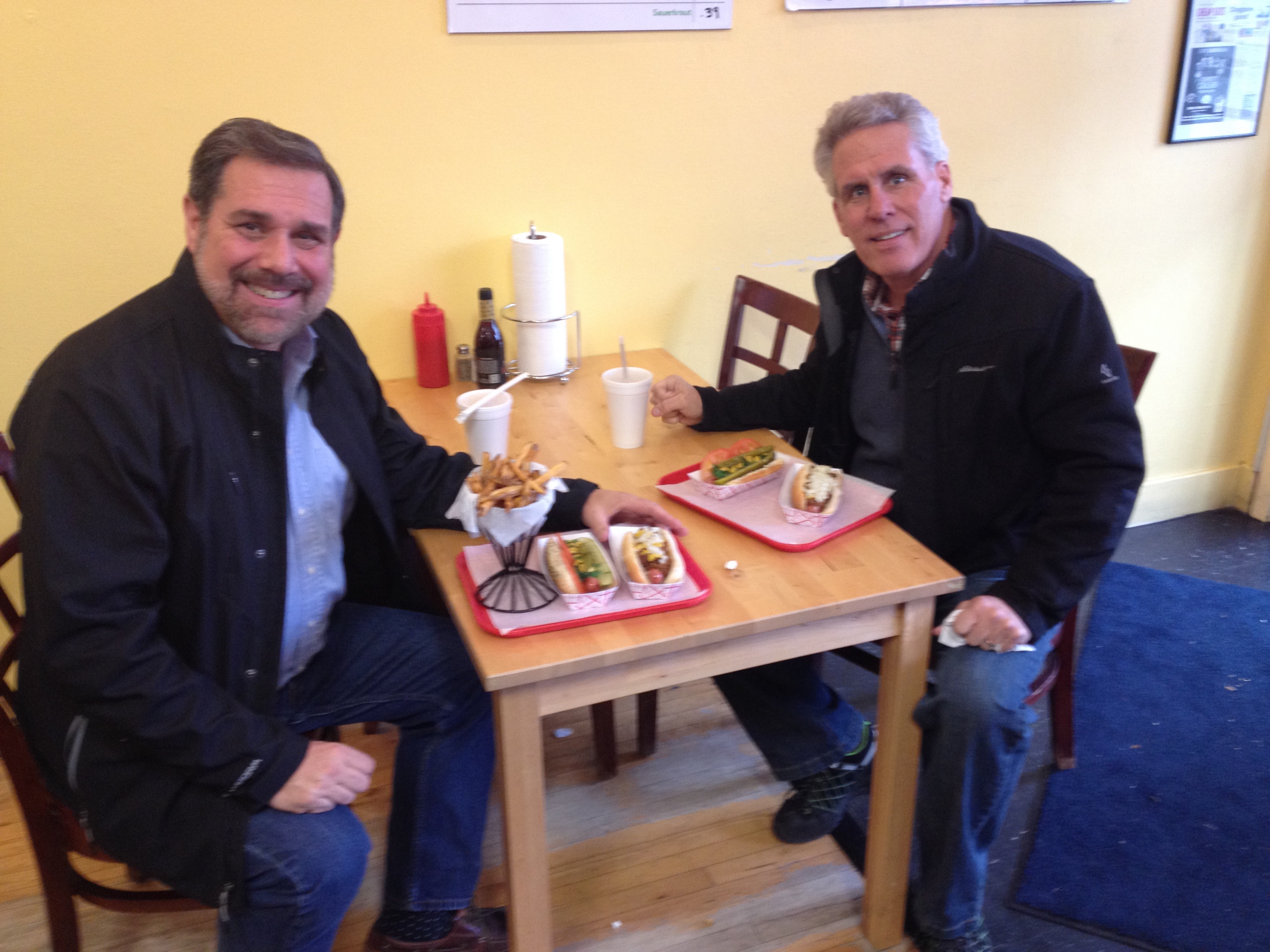 A Flint Dry Chili Coney and a Chicaagwo Dawg!
"So, whattya think?" The Belgian fries were ok, the dogs, again good, not great, and the bill freakin ridiculous! $39 bucks for 4 hot dogs, one order of fries and two shakes. Mike and Bone left shaking their heads trying to figure out how it ended up being number one on the list.