Main Page > Hot Dogging It Intro >
The Second Stop on the "Tour" was across town at the Papaya King.
The original Papaya place, the Papaya King !!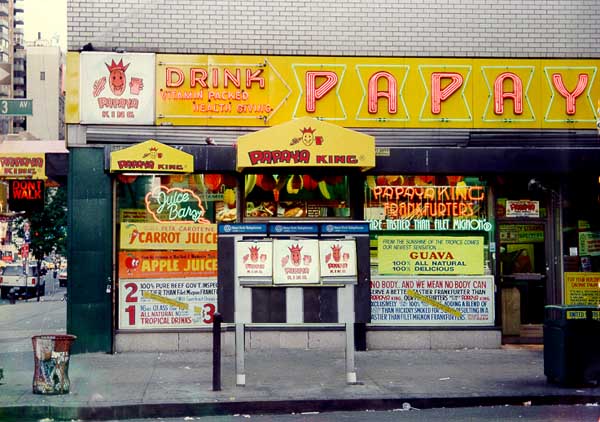 In 1932 the Papaya King opened as the Hawaiian Tropical Fruits at 86th and Third Avenue, during the Depression, the owner Gus Poulos began to serve cheap hot dogs in 1939 which sold like wildfire. Papaya King makes their own brand of hot dog, that has a definite reddish tinge to it. Among its famous visitors include FDR where allegedly he drank a papaya drink at "the great little shop" and got the idea for the New Deal and the Beatles visited the Papaya King before their famous Ed Sullivan show appearance. Grabbing another set of 'dogs with mustard and 'kraut, along with a small papaya drink. After a few minutes of chomping and slurping, they stopped deep in thought,,, then they came to the momentous and expensive (a heck of a lot of cab fare !!) decision.
Mike and Bone performin' the "Taste Test" @ The Papaya King !!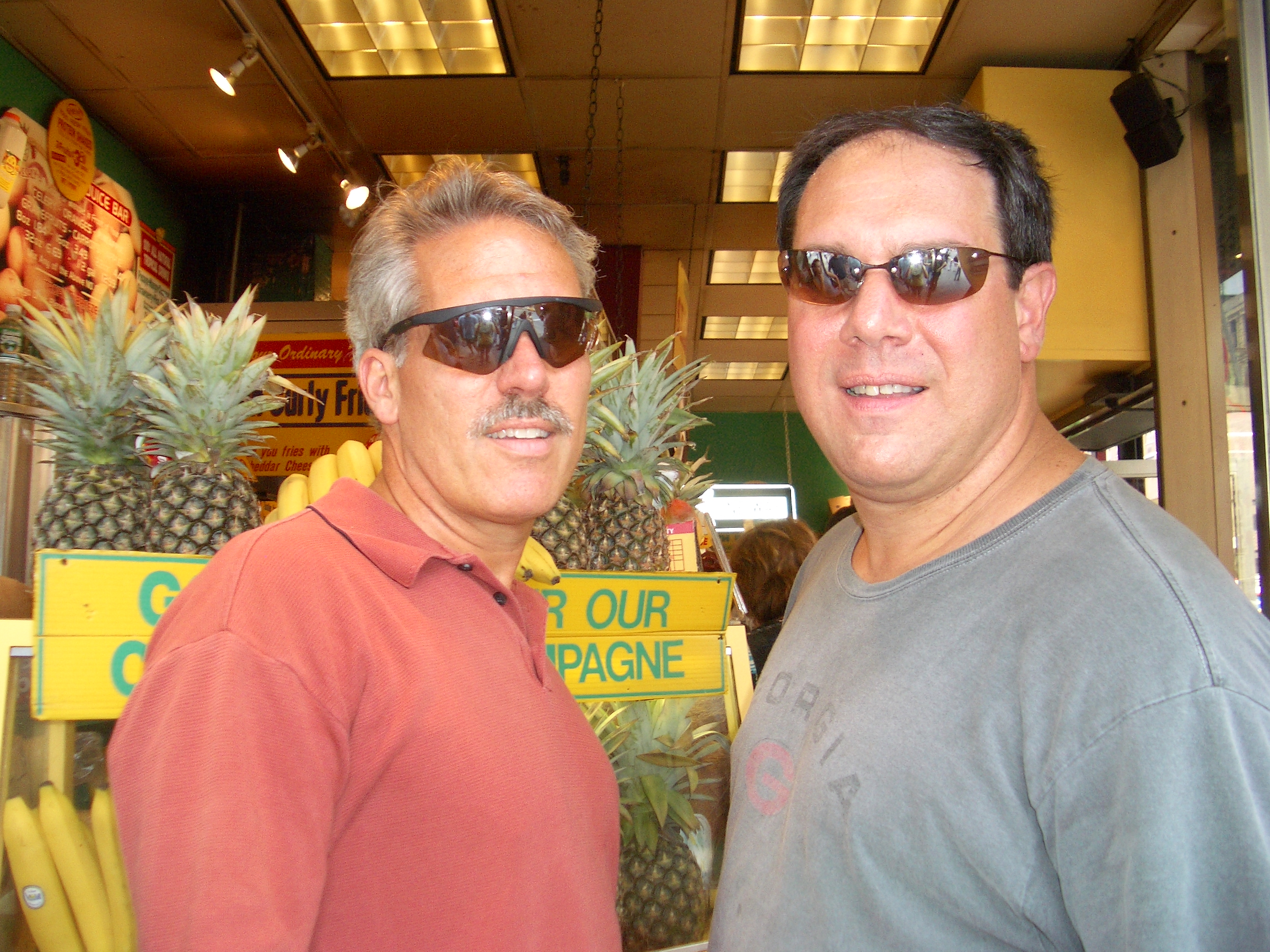 Two Fine Dogs with Relish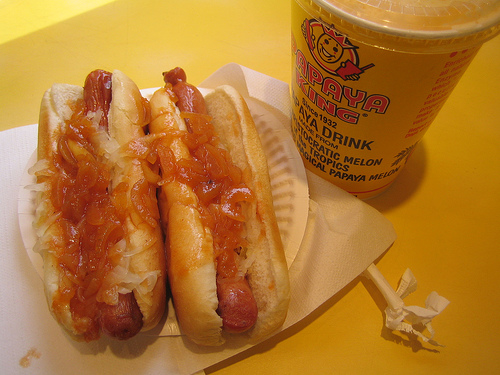 "So, which is better?". The decision was no decision, they split, where Mike chose the Greys Papaya, and Bone chose Papaya King.