Wanting to quickly taste compare Portillo's, a famous chain in Chicagoland, the Boys found one within a few miles of Bills, boogied fast down the freeway back into the City, and ordered up two more Chicago Dogs !!!
The History of Portillo's The first Portillo's hot dog stand known as "The Dog House" opened in 1963 on North Avenue in Villa Park. Owner and Founder Dick Portillo, invested $1,100 into a 6'x12' trailer without a bathroom or running water. To get the water he needed, he ran a 250 ft. hose from an adjacent building into his trailer. By 1967 "The Dog House" was a success and was ready for a new look. After it was remodelled it was renamed "Portillo's" and over the years has grown. The stores' decor reflect Dick Portillo's love of history. From 1920's, '30's and '50's themes, to a Colorado mine shaft he visited, to a Chicago street scene reminiscent of his old 16th and Central Park neighbourhood, each restaurant has a distinctive atmosphere that is very personal to him.
Both Mike and Bone had visited Portillo's in the past, but never together as a part of a "Taste Test" !
Partaking at Portillo's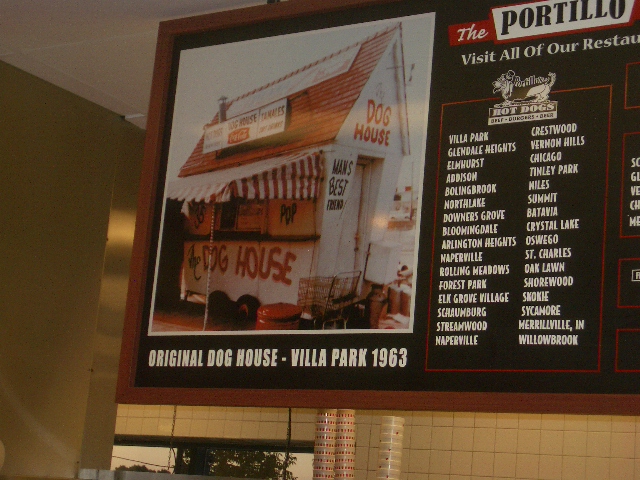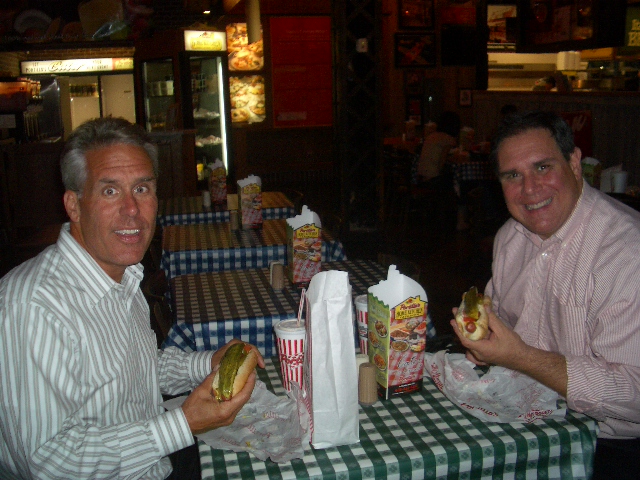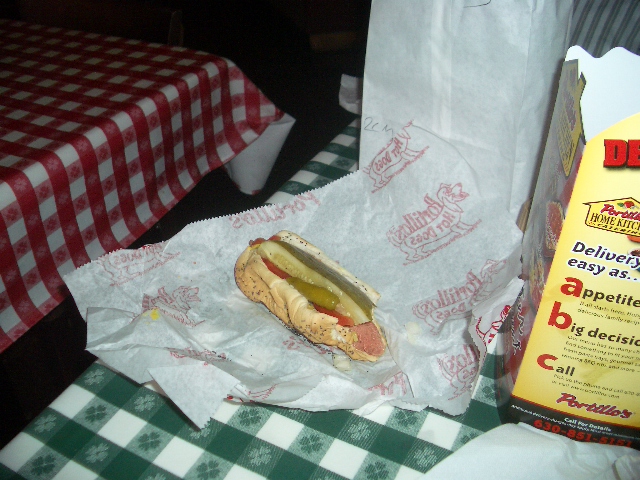 Within the first bite, you knew you were in heaven !! The crunchy pickle, the Vienna hot dog, the celery salt, on a sesame seed bun let you know that you were having a proper Chicago dog !! Elated and stuffed the Boys took tally of the competition.
"So, which is better?" The outcome this time was unanimous, thumbs up !! Portillo's was the clear victor this time !!!