2013 Bone's Last Stand:
The Coney Island, Bailey Colorado
Main Page > Hot Dogging It Intro >
Now Mike and Bone have been to Coney Island Brooklyn for hot dogs at Nathans, and they have been to Lafayette Coney Island in Detroit, but they have never been to the Coney Island in Bailey Colorado !
Coney Island Colorado (commonly The Coney Island) in Bailey, Colorado is a 1950s diner shaped like a giant hot dog, covered with mustard and relish toppings. The building has been called "the best example of roadside architecture in the state."
Coney Island,,, Bailey Colorado ?!?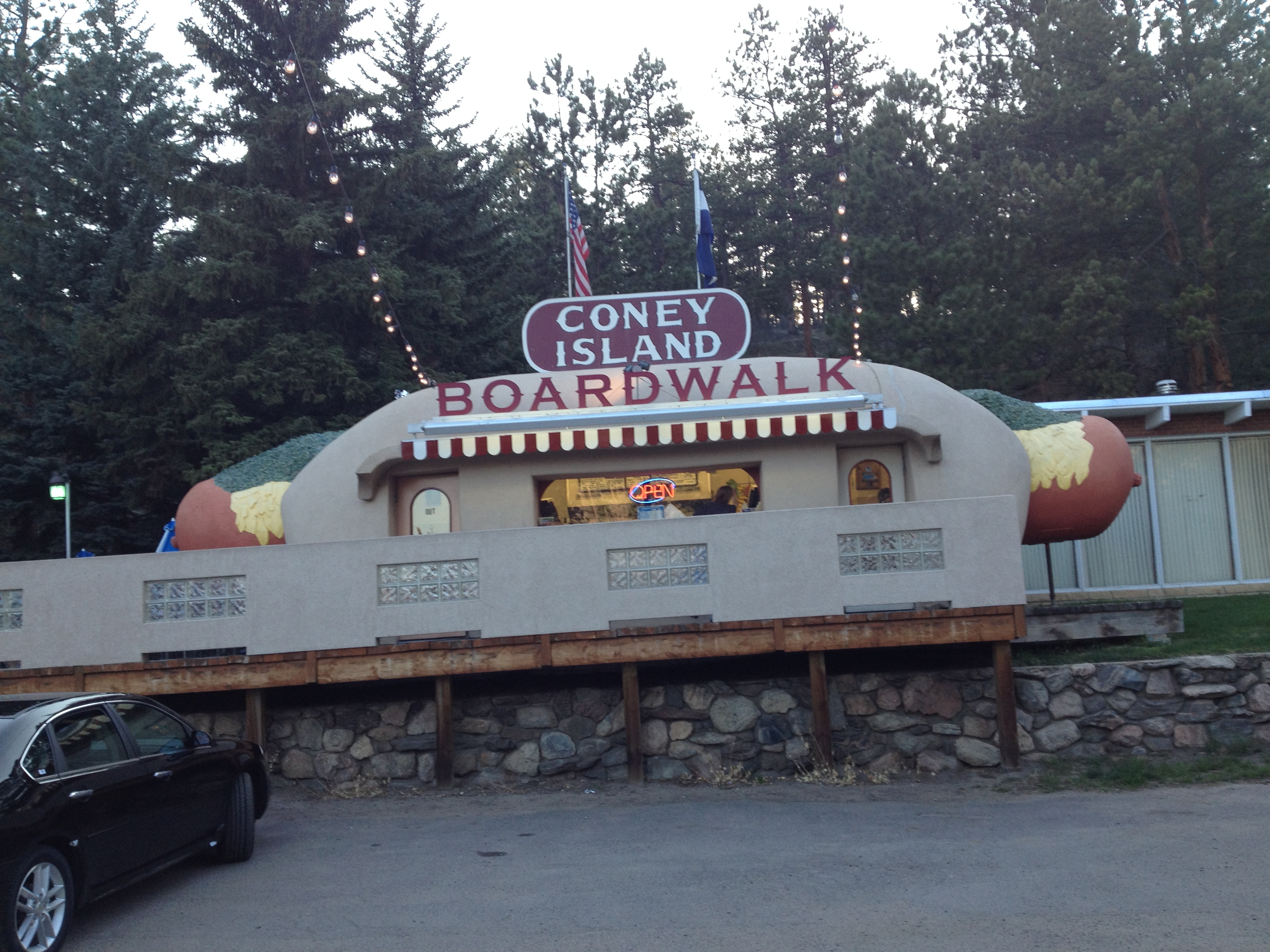 Pretty Cool River !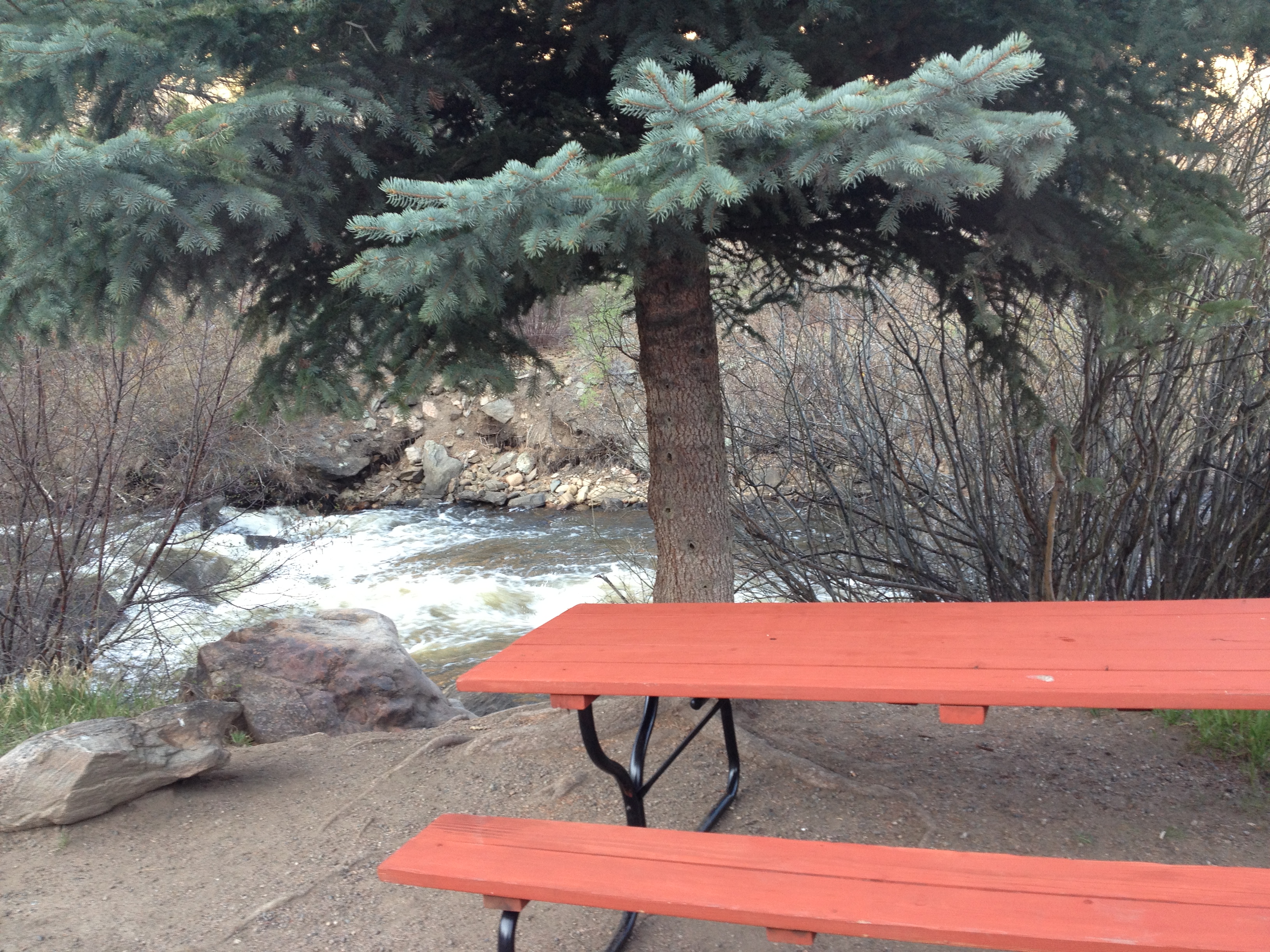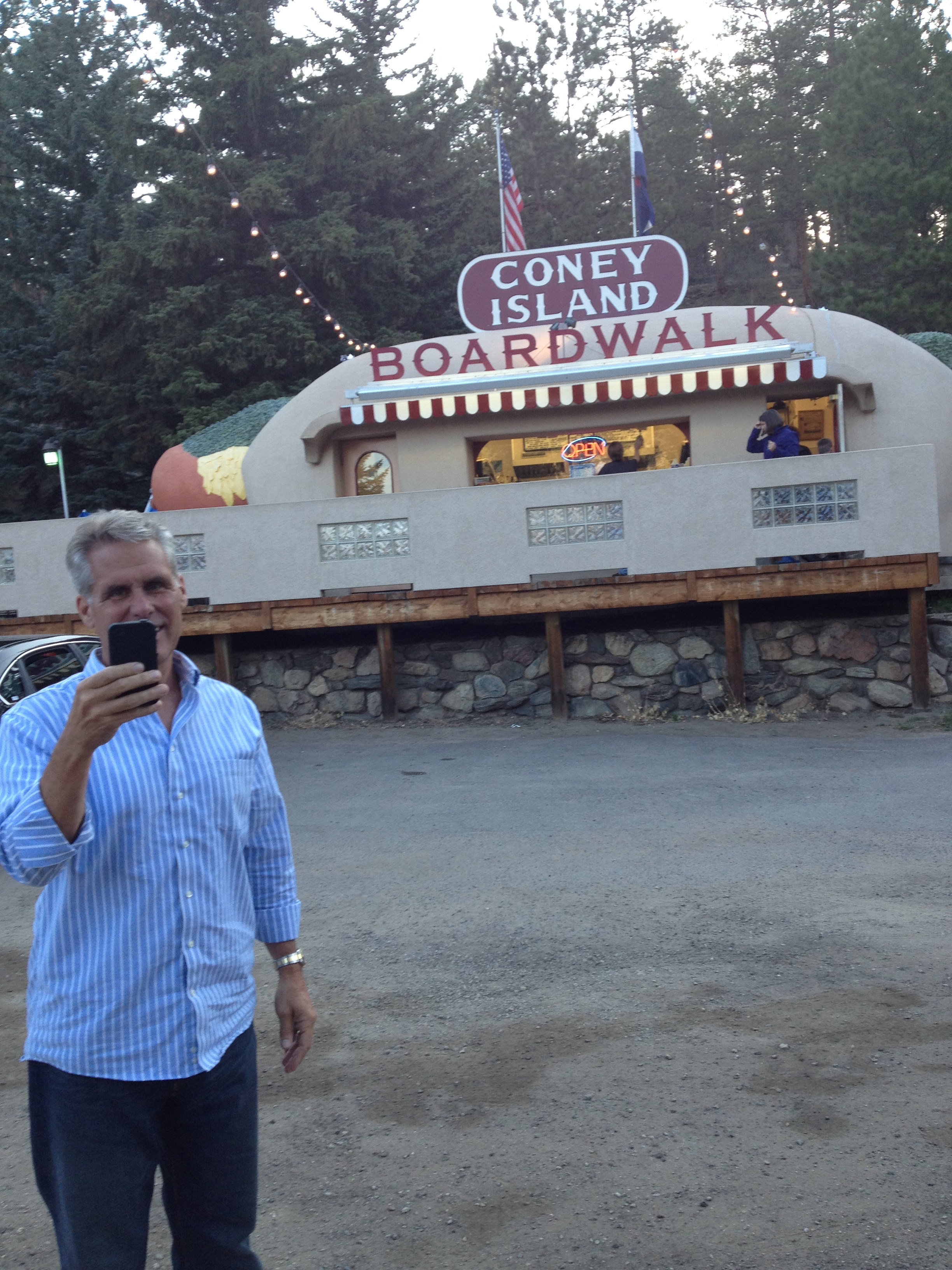 The diner has indoor seating, courtyard seating and riverside picnic table seating. The bun is 35 feet long, and the hot dog 42 feet (13 m); the entire building weighs 18 tons. It was originally built in 1966 on Colfax Ave. in Denver, named The Boardwalk at Coney Island. The first owner, Marcus Shannon had intended to start a chain of eateries around the concept, and obtained a patent for the design, but they had gone under by 1969.In 1970, under new ownership, the stand was moved to the Rocky Mountain town of Aspen Park, along U.S. 285.Initially called Coney Island Dairy Land, it later dropped the last part of the name. Despite initial opposition, when it was put up for sale in 1999, a local campaign began to designate it a landmark and save it from destruction.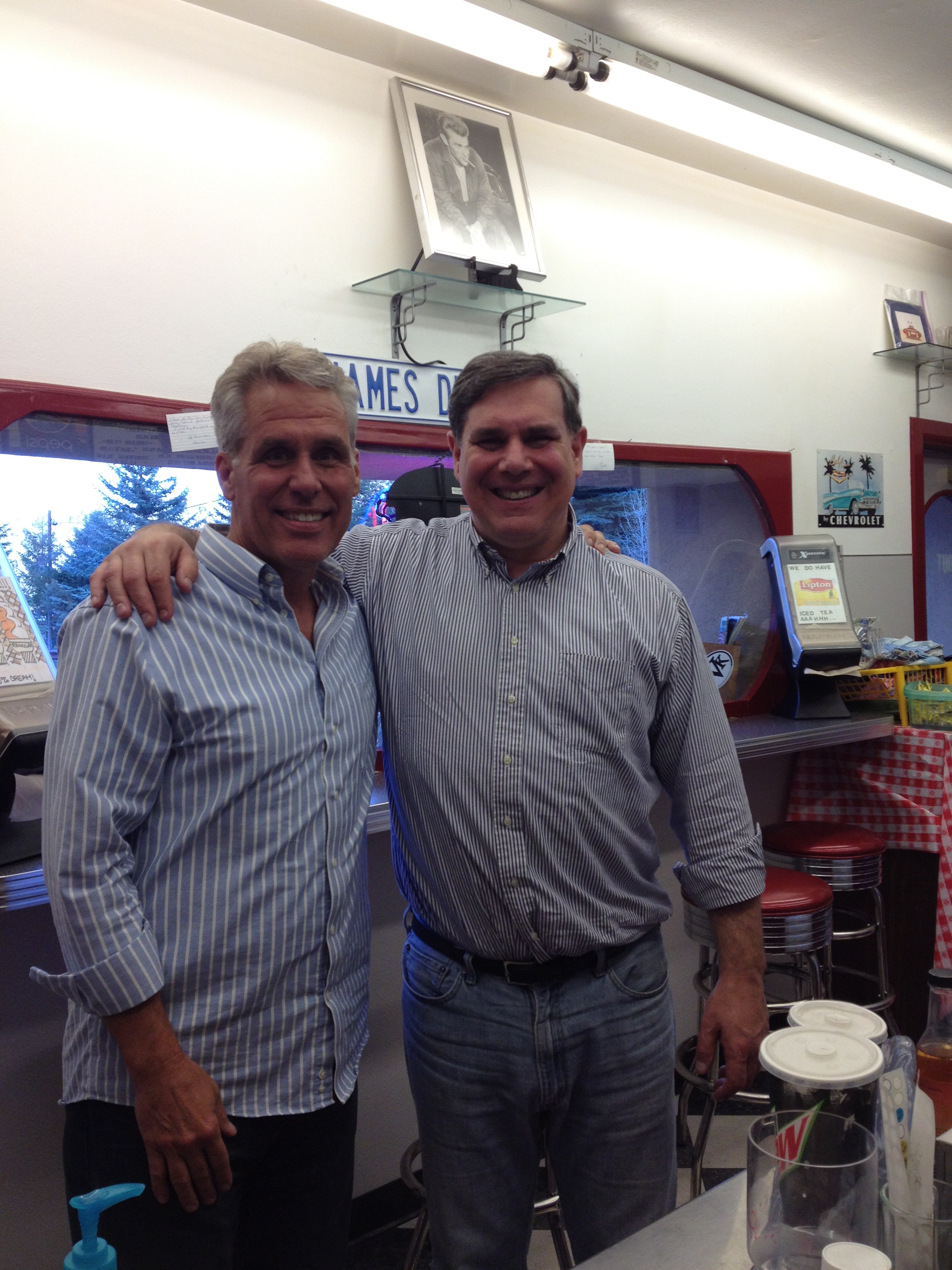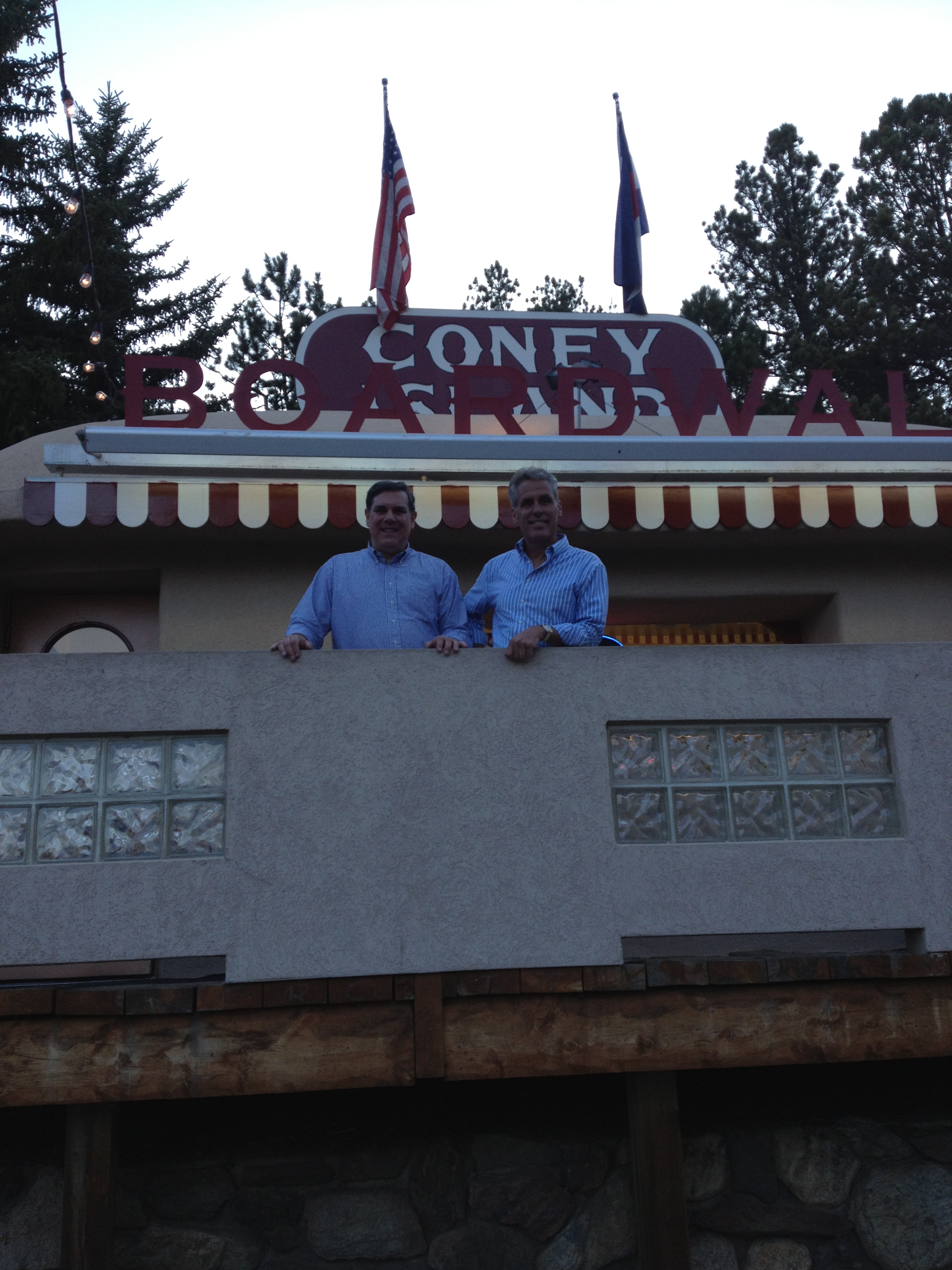 The present owner purchased it for about $150,000 and added a state-of-the-art water purification system, a new secondary kitchen area and a complete restoration of the interior kitchen. The popularity of the stand was such that its last day open in Aspen Park, "the waiting line extended literally for miles". On March 18, 2006, to make way for a bank, the stand was moved again, 17 miles down U.S. Highway 285 to its present location in Bailey, close to Pike National Forest.
Two Chicago Dogs, One Carolina, and One Chili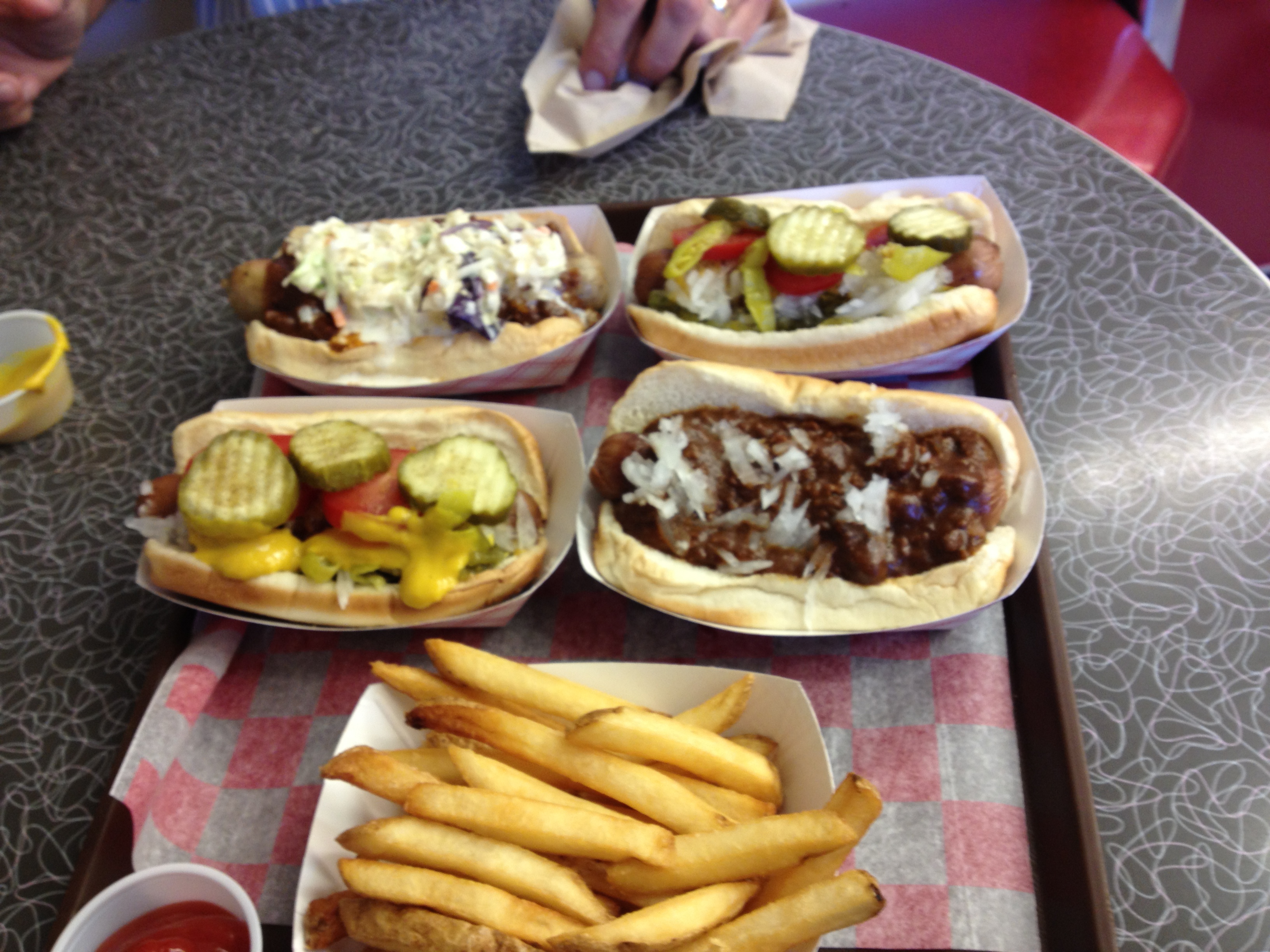 When the Boys showed up the Coney Island was not very busy. The Cashier and "Hot Dog Maker" (more than a clerk) were very bohemian and disorganized. They seemed to take for EVER to make four dogs ! Instead of getting upset, they started to dicker with the Cashier. Once she learned that the Boys flew from Michigan to dine at the Coney Island, she gave them a tour of the entire building and adjacent buildings, for the next 15 minutes,,, and,,, the order was STILL not ready !!
Finally with much drama, the four hot dogs showed up, not surprisingly some of the food was cold. The actual dogs were, just ok, certainly not worth the drive if it was any other place. However, the experience, the location (the very cool river!), and they knocked off ANOTHER Hot Dog Program Stand!