2012 Bama Beatdown:
The Not so New York, Dallas-based Bowery
Based on a some high recommendations from a colleague of Bone's Mike, Bone, and Ron went into Uptown Dallas on Mckinney Ave, to a very New York sounding place called the Bowery.
The Bowery Tavern, opened in 2012 attempted to a glimpse of what is was like in the Bowery district of New York back in the day. They purported on their story board that in the 1880's, Dutch immigrants introduced what today is known as the hot dog (despite all the other evidence that is was Germans from Frankfurt, hence frankfurters). Their specialty is the "The Mac," yep a hot dog with mac and cheese !
The Not so New York, Dallas-based Bowery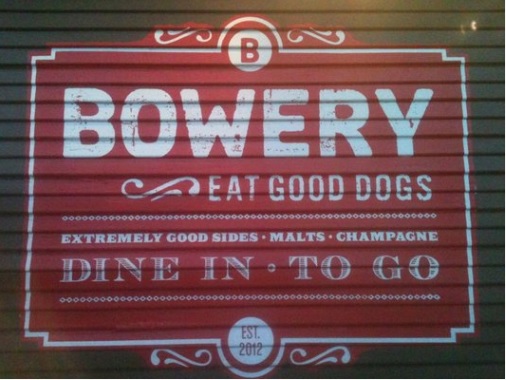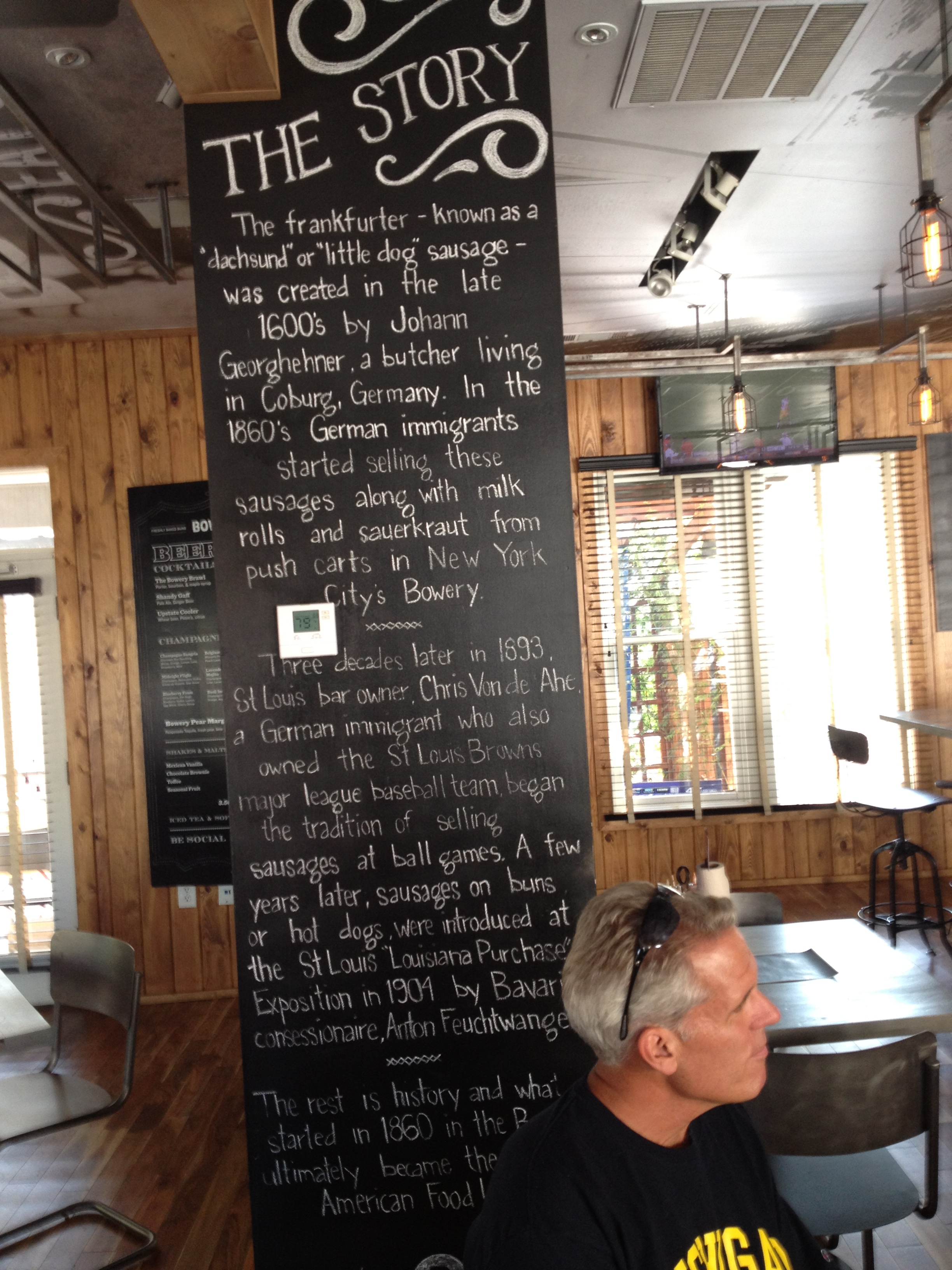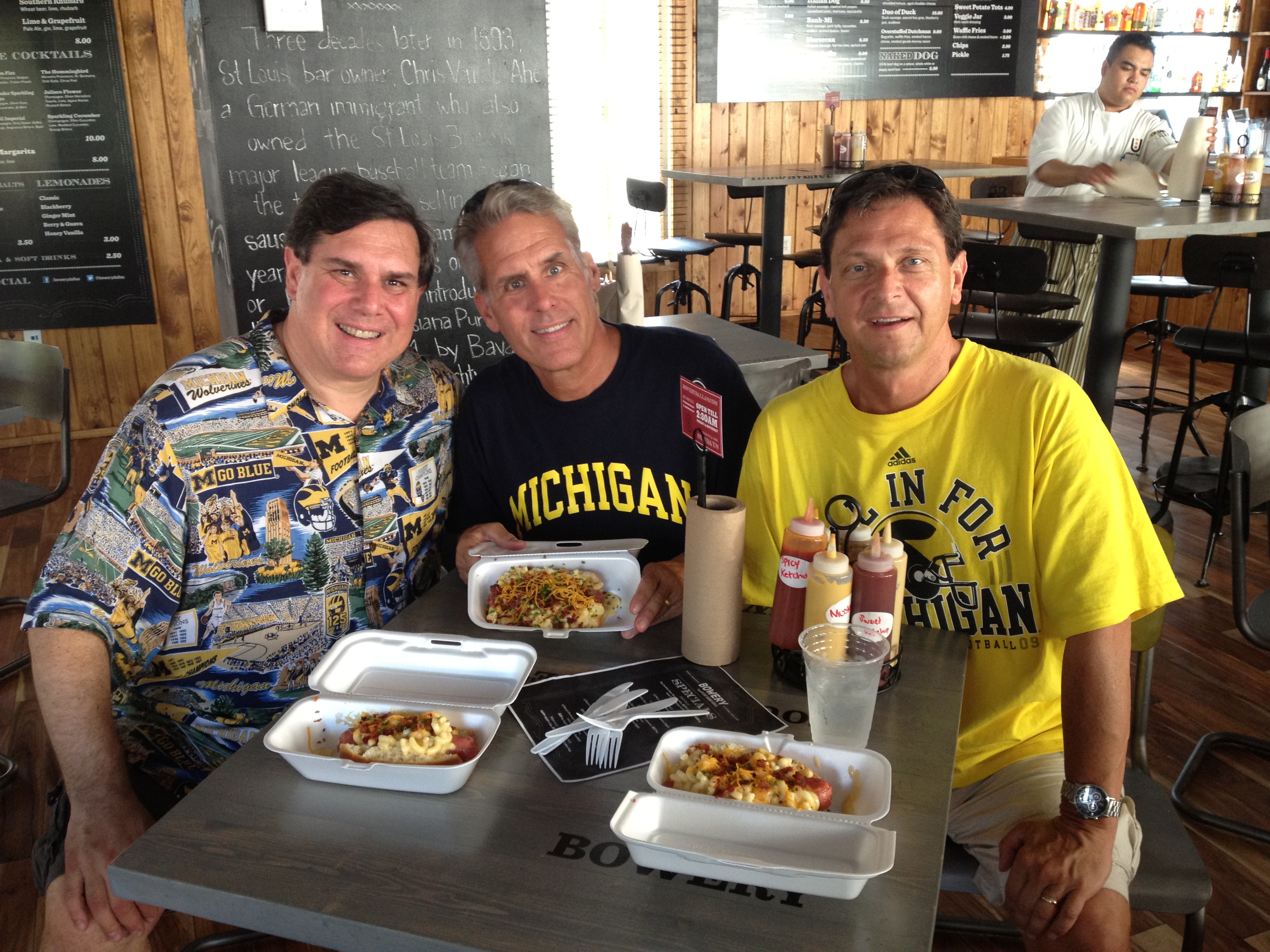 The Bowery's so-called specialty dog: The Mac (really ?!?)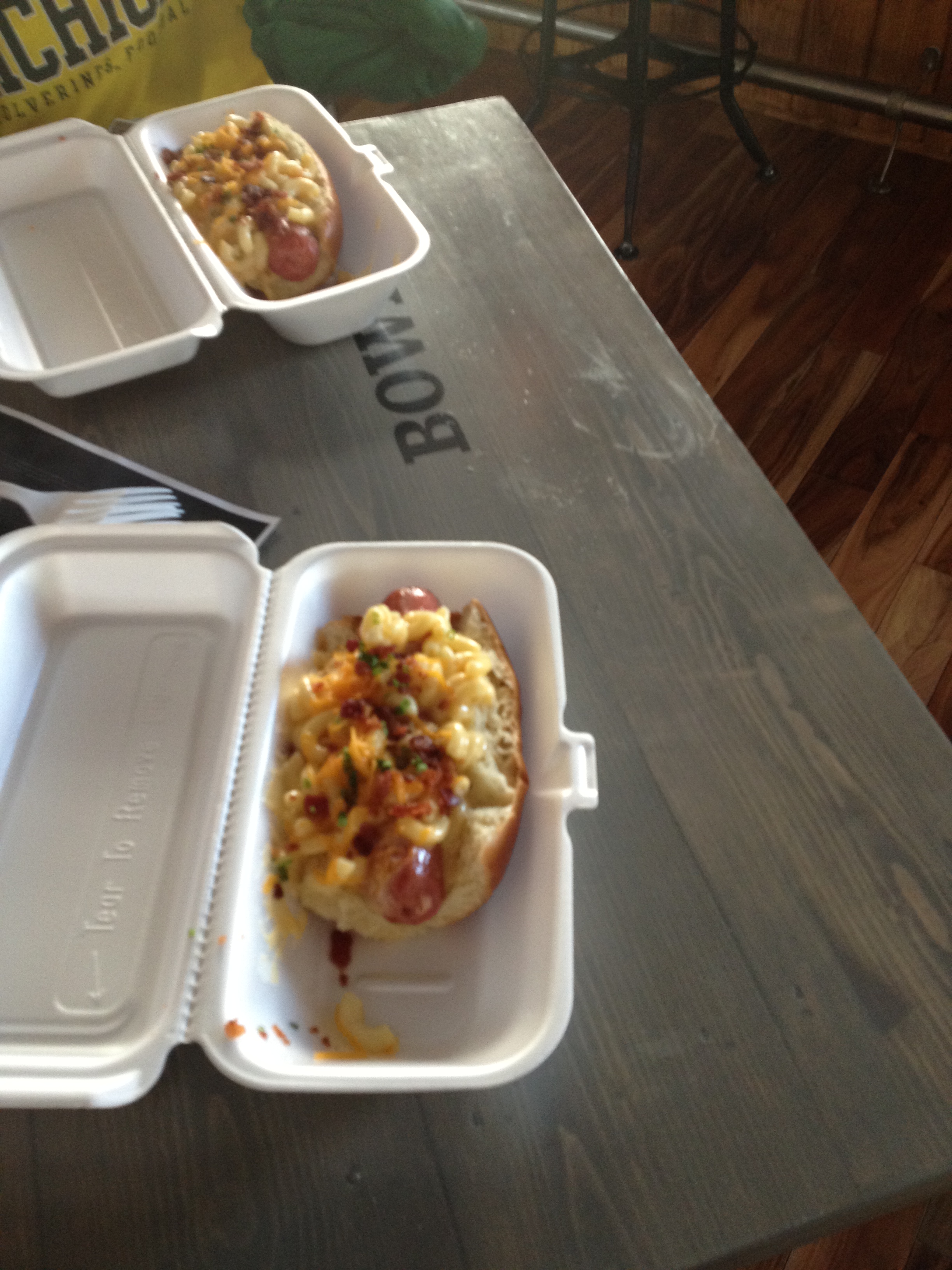 The Verdict: People in Dallas may know Bar-B-Que, but haven't a clue on Hot Dogs !!! The Bowery was antiseptic (Hot Dog Joints need some flava!), overpriced, and their specialty "The Mac" was bready and honestly, Mac and Cheese on a dog just wasn't very good.