1988: Michigan - 34 vs. Ohio State - 31
In 1988 Mike and Bone headed down to Hell, the heart of darkness said Kurtz, down to Woody-land: Columbus! For their first trip to the "land that the Indians used as a cesspool", the Boys saw one of the classic games and one of the greatest UM-OSU highlights. John Kolesar, the Ohio boy, kills OSU again (remember '85?) with a 100 yard effort in the last two minutes!
Meechigan running one in !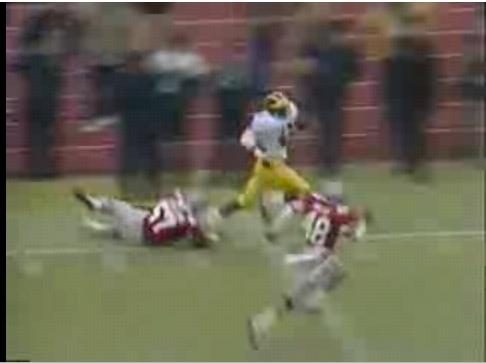 If one is by ground, then two is by Air !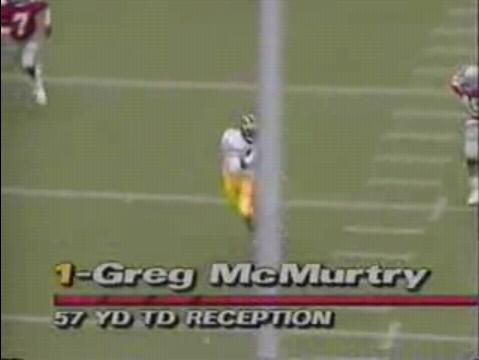 Kolesar's Kickoff Return: from the Goal to the OSU 41 !!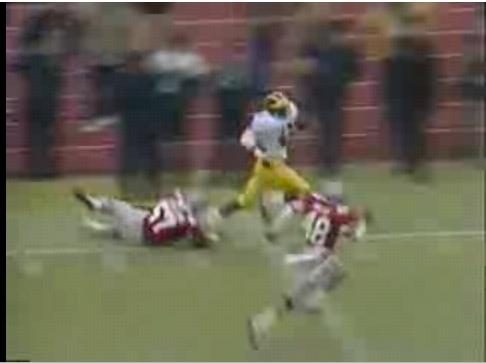 Next Play, the final 41: Kolesar ,,,,,,,, Touchdown Meeechigan !!!!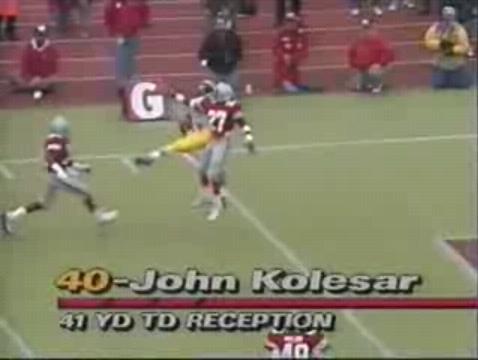 Mike and Ron, the Hotel Room:
The Reigning Big Ten Champs !
Raining Beer !!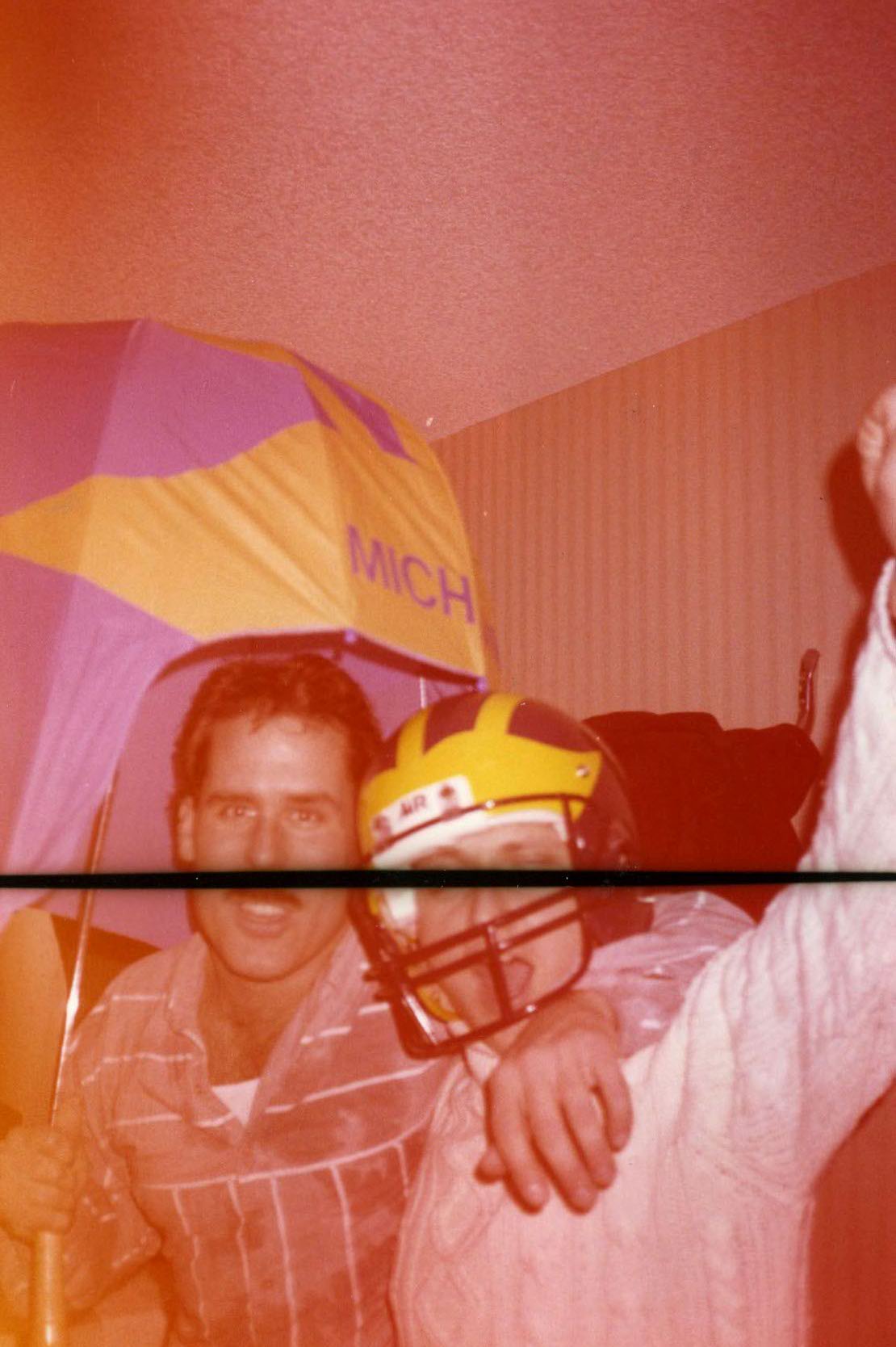 Watching the Nebraska Oklahoma Game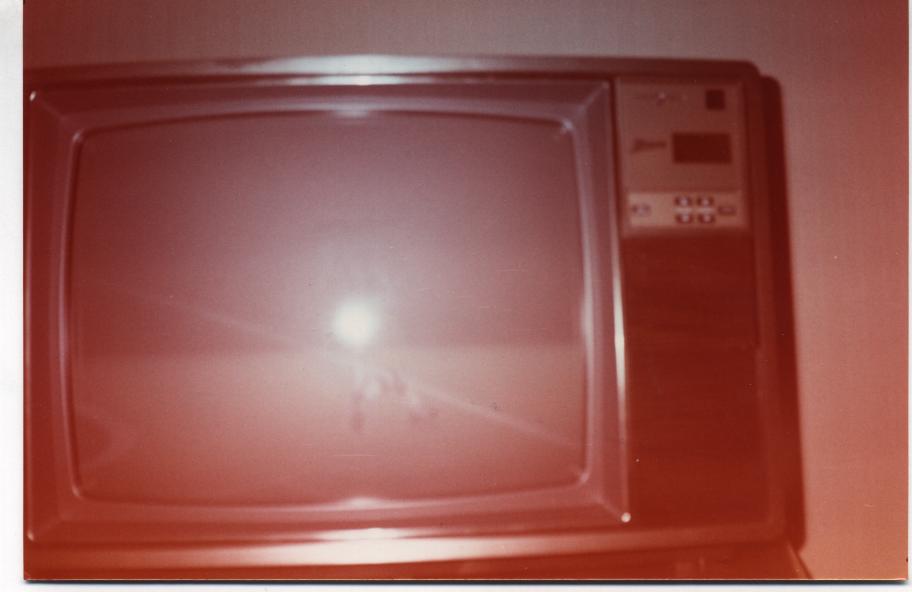 Hail to the Victors !!!