2009: Michigan - 20 vs. Michigan State - 26: Over in Overtime
On a brisk October day, Michigan faced off against one of its many rivals, the Back yard Brawl Michigan State (AKA Little Brother.) The game had the makings of a rivalry showdown: inclement weather, hard-hitting defenses, emphasis on the run, a Michigan comeback and a fourth-quarter Sparty meltdown.
Heading to the Game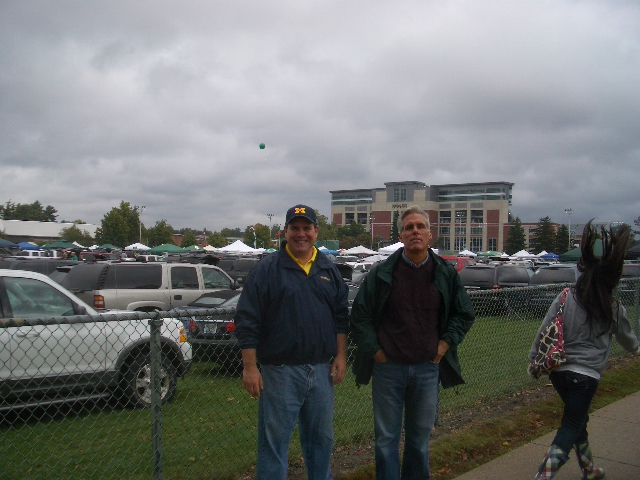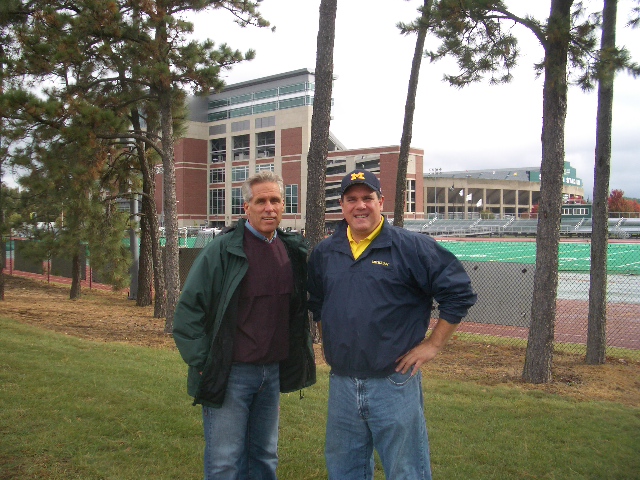 In Sparty Stadium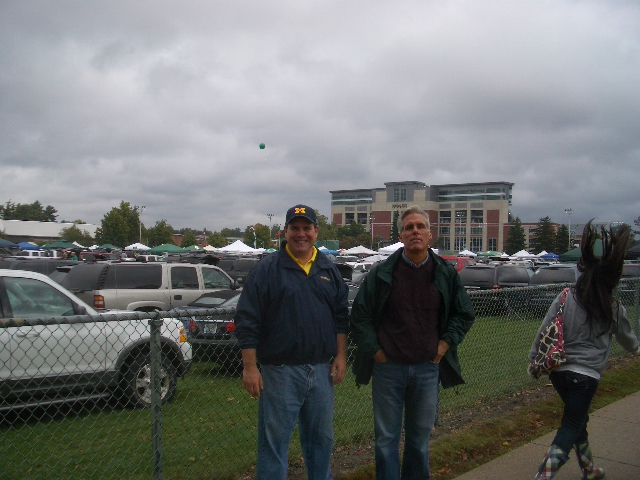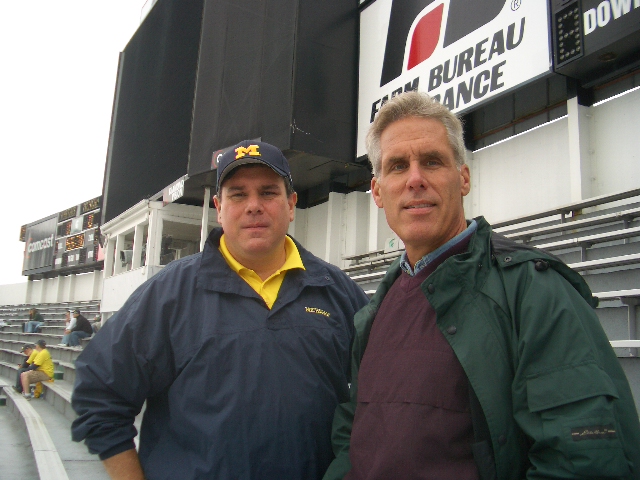 The Mighty Meechigan Marching Band !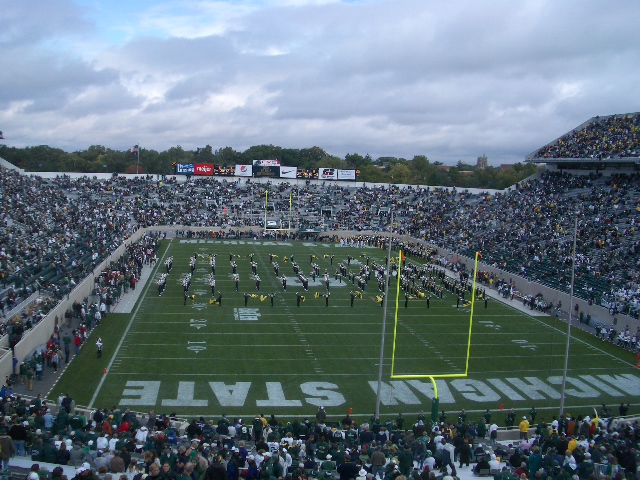 Tater tottering towards an unfortunate interception in Overtime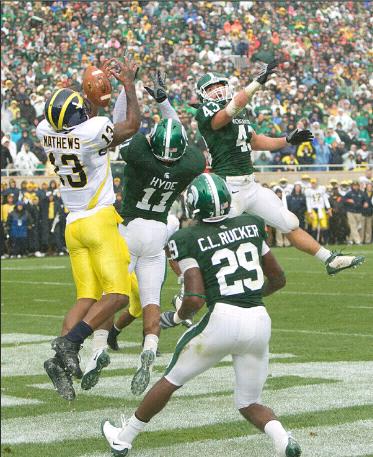 Sadly what didn't happen this time was a MSU overtime debacle. After a crucial interception and a Larry Caper touchdown rumble the bad guys won 26-20. After the Game Mike and Bone went to the Trowbridge House to drown their sorrows and have abuse heaped upon them.