Day 4: Death Valley Daze & Hollywood Knights
Main Page > 1988 California Screamin' Tour >
After an interesting evening dining with the scorpion, Mike, Hadrian, and Bone left the fine accommodations of Furnace Creek for further exploration of Death Valley. They drove through the park viewing the different geological formations, all the while wondering, "where do they keep the party stores?
Death Valley Haze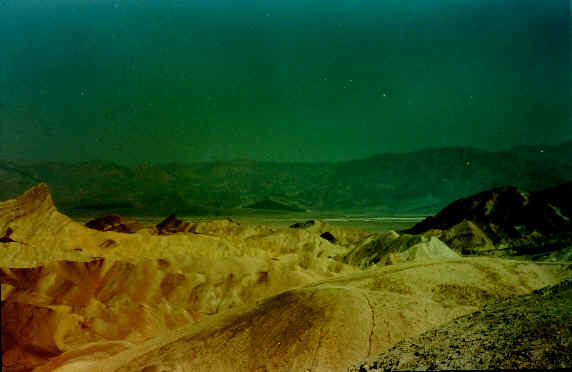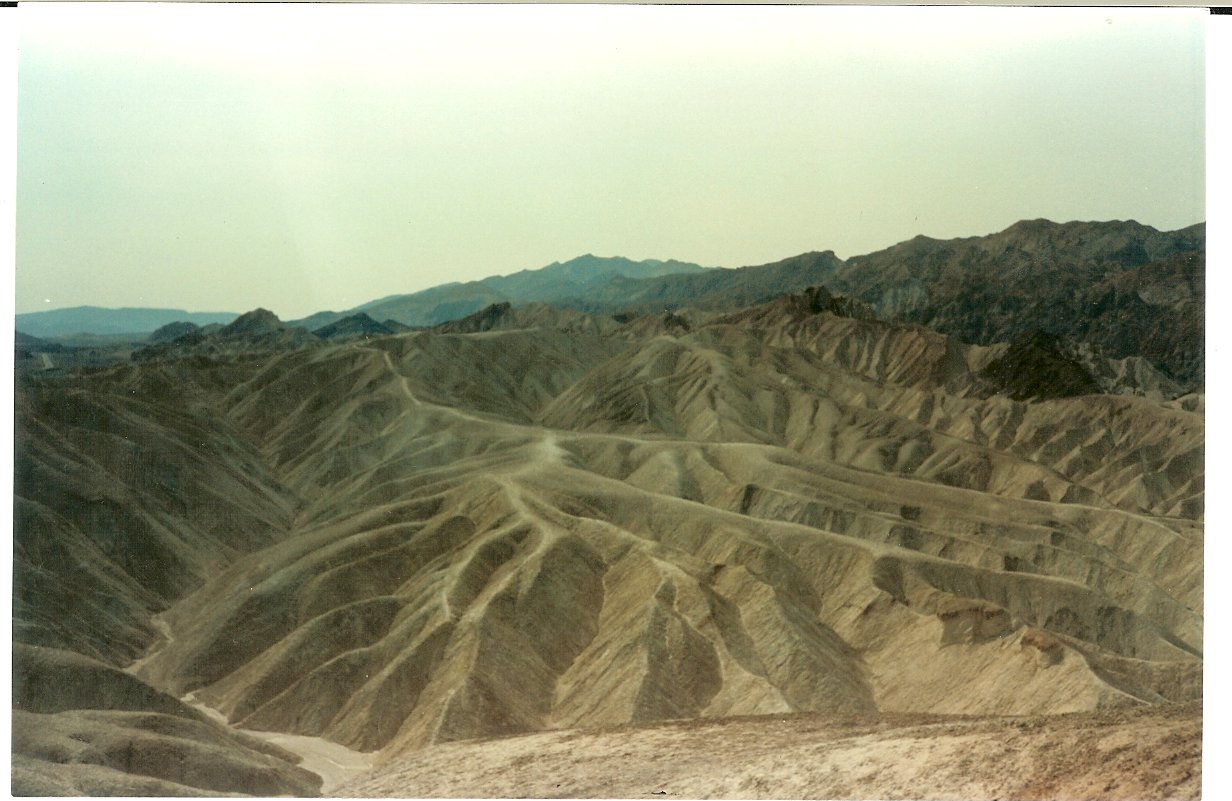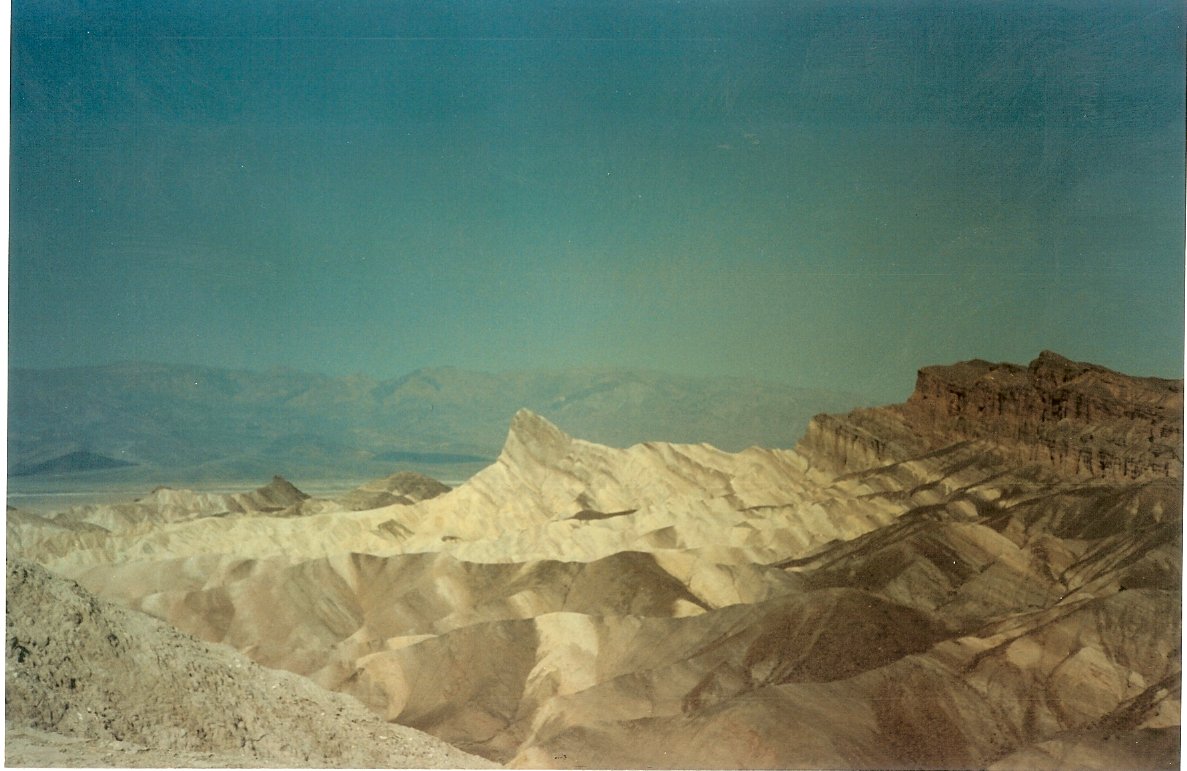 Driving into the Panamint Mountain Range, the Boys were able to check out how Death Valley sits between the Great Basin and the Mohave Desert, with some awesome views !!!
Baking Boneheads !!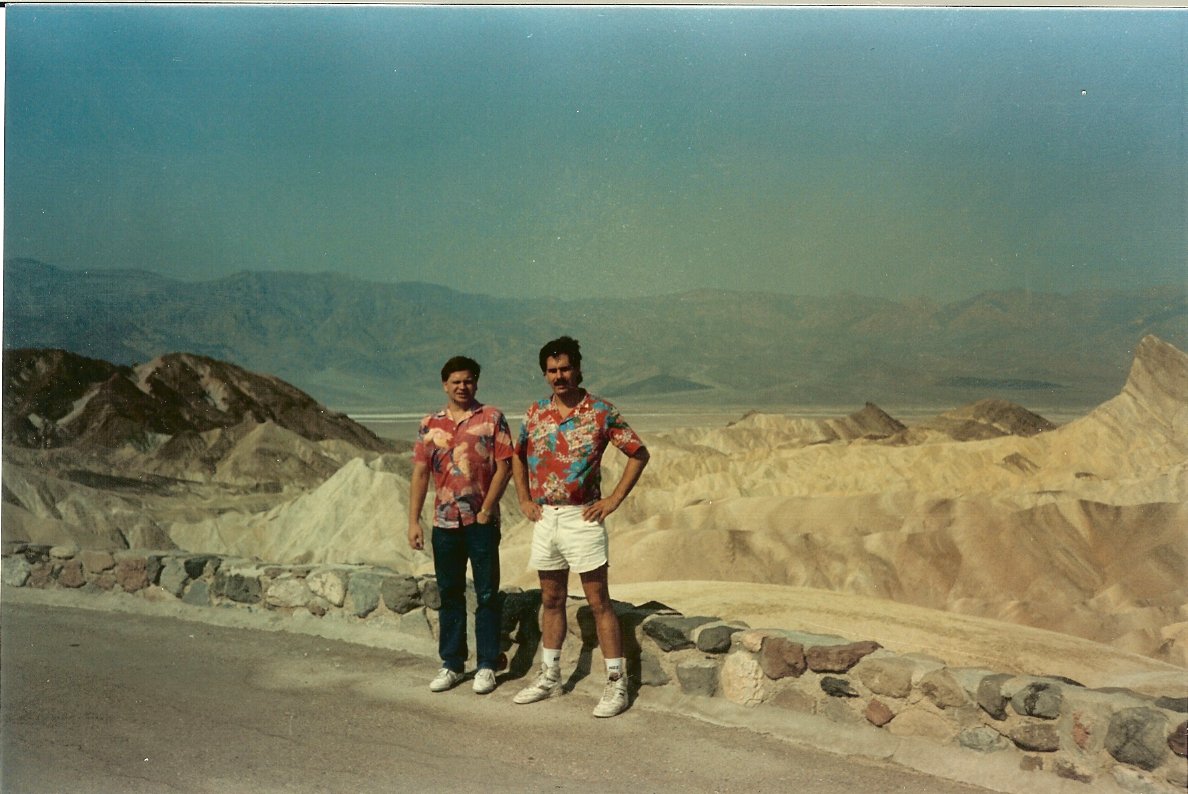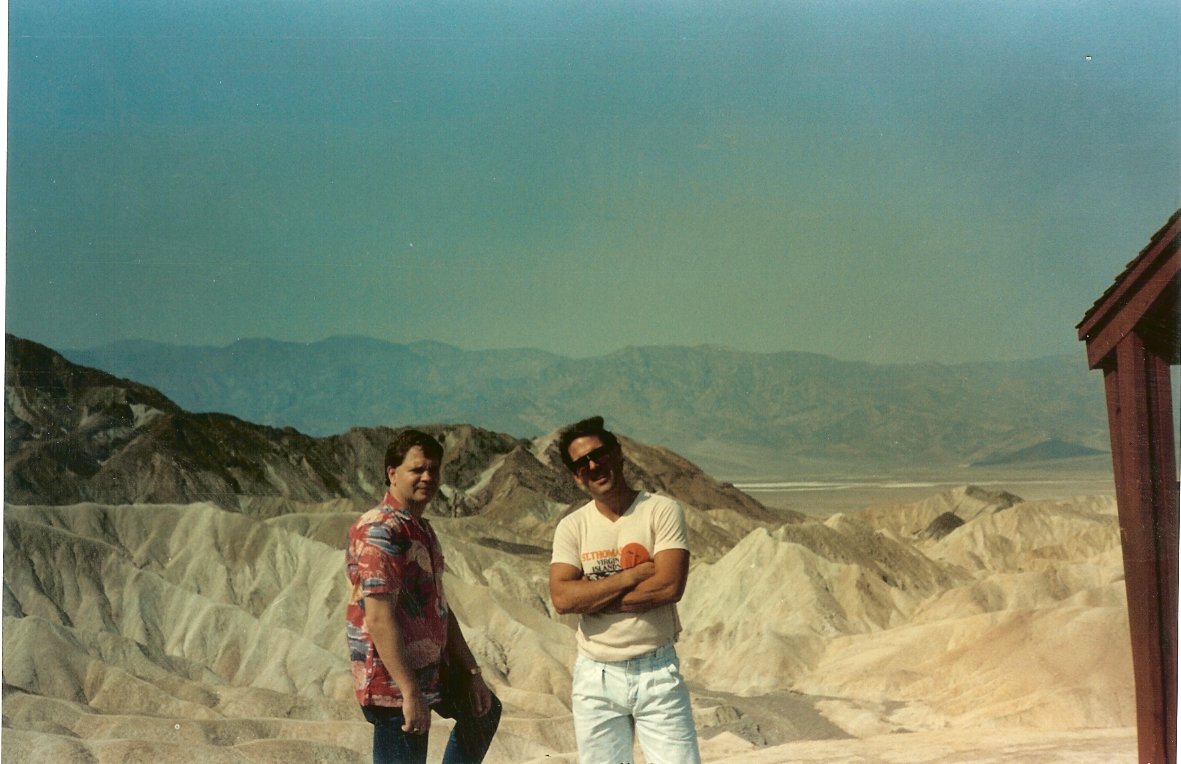 Hadrian and Bone, looking for a cold beer in a Desert Oasis !!!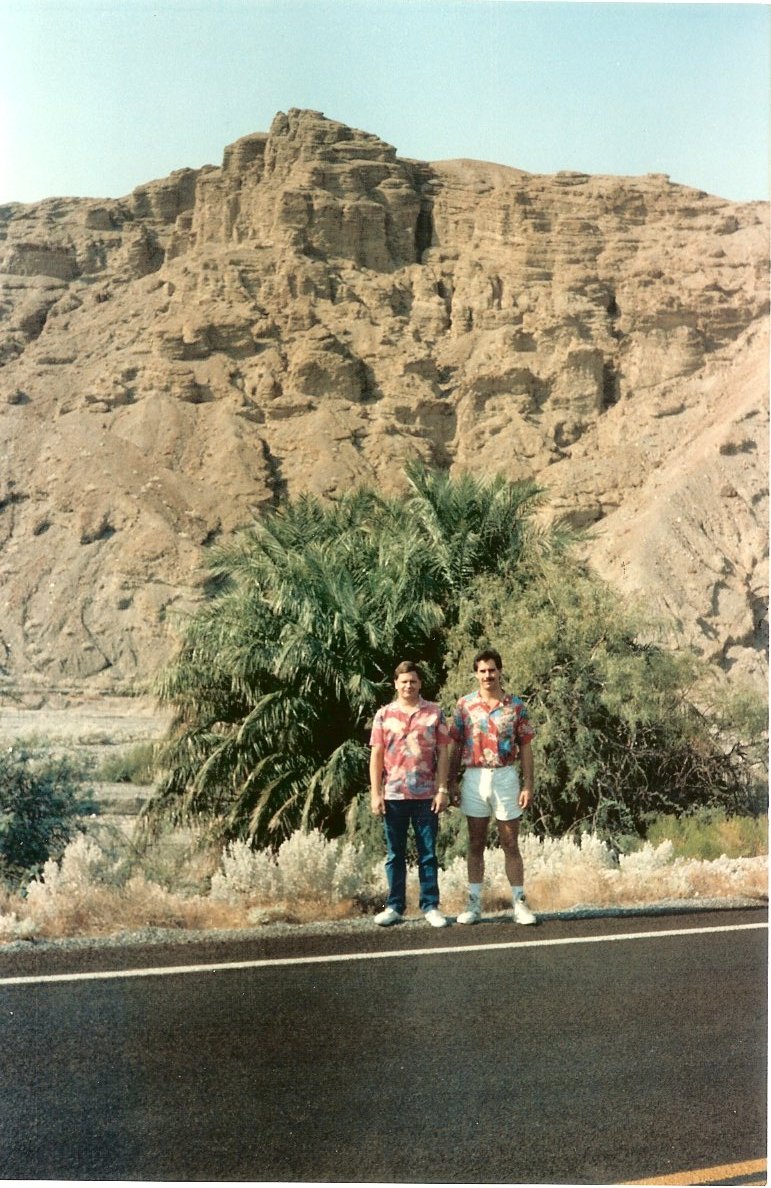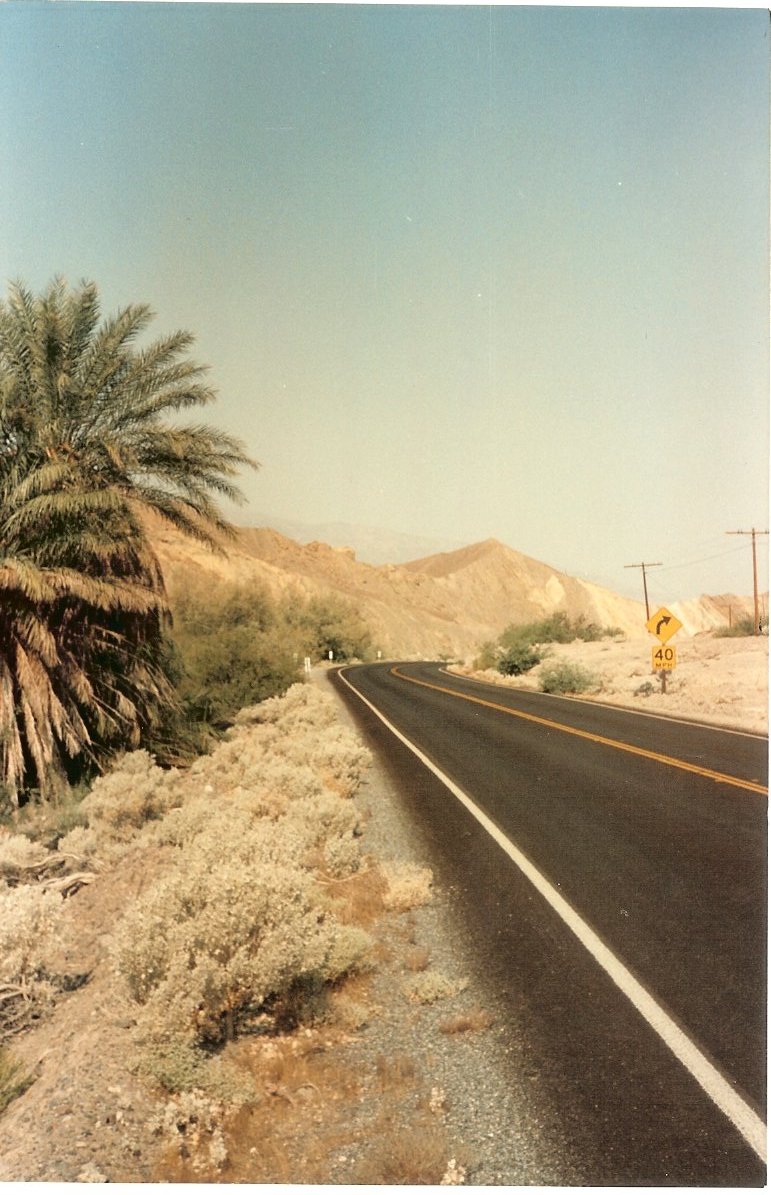 By noon the boys had decided that they had had enough fresh air and decided to head to the summit of stupidity .... the City of Lost Angels.
Last Stop for Beer in Death Valley !!!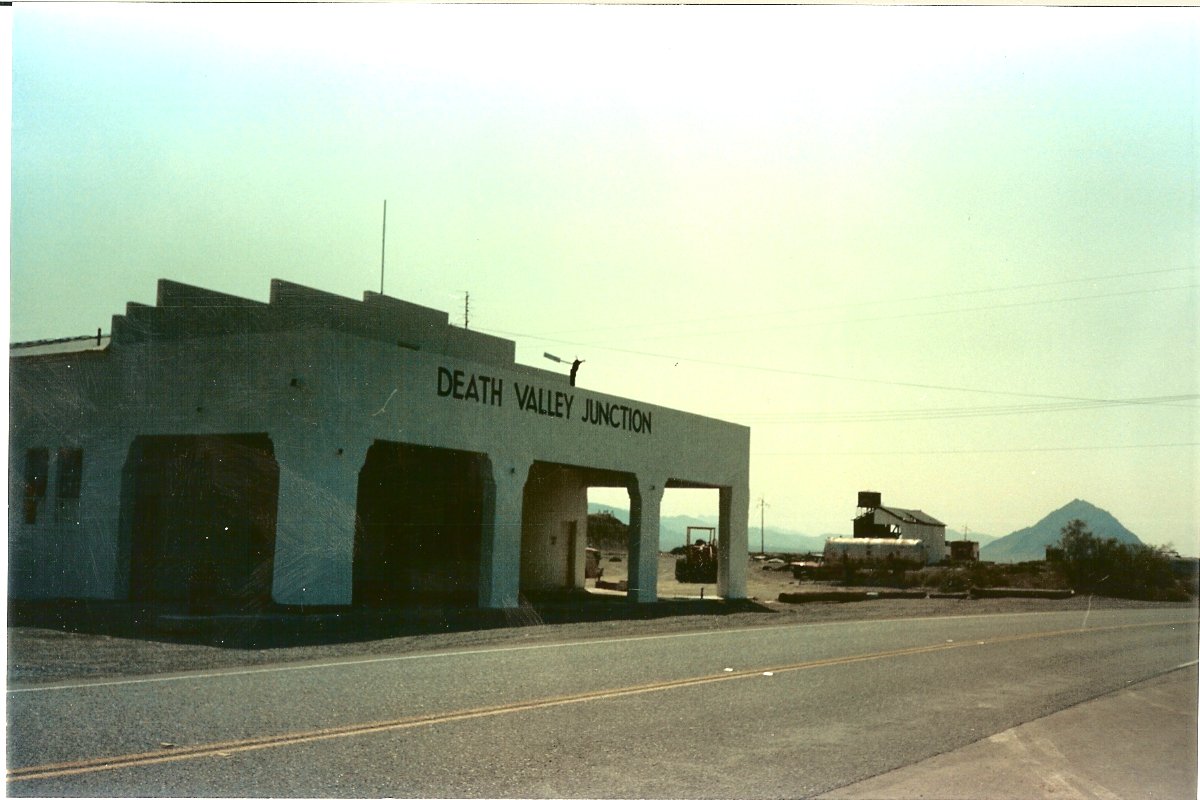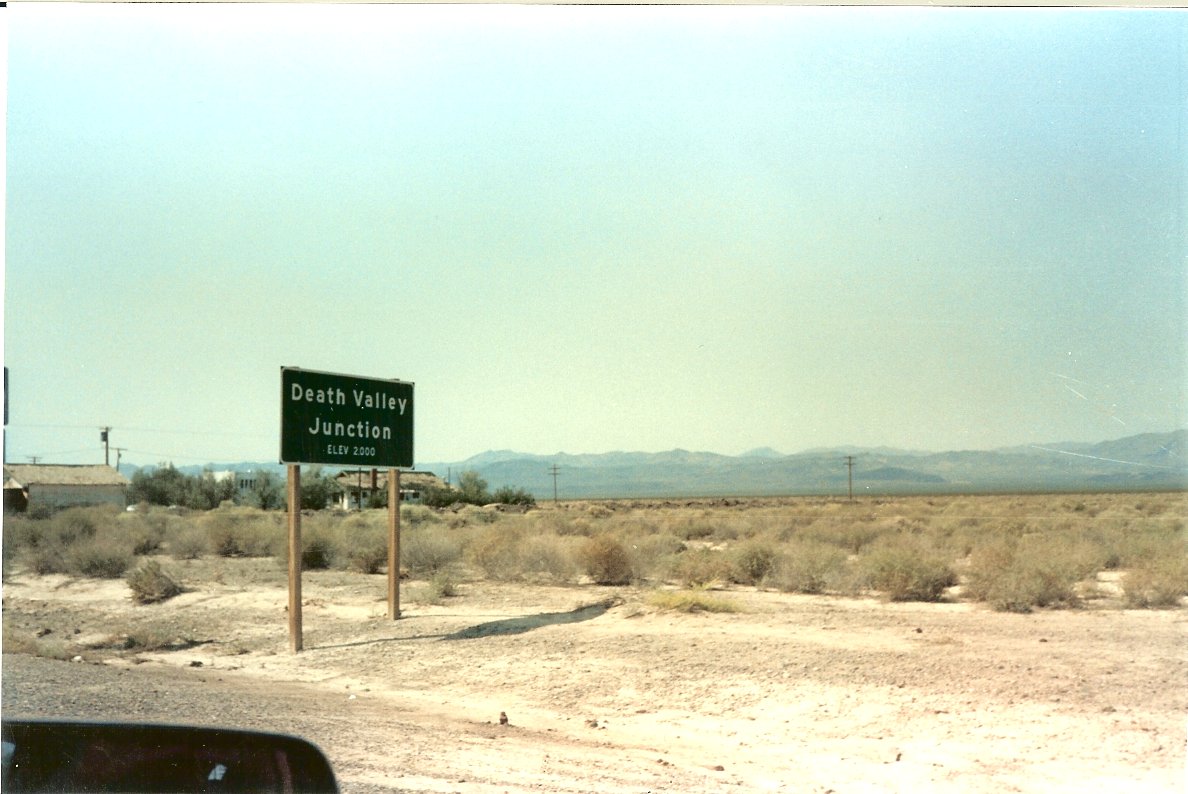 Moving at 100 mph in the Mohave !!!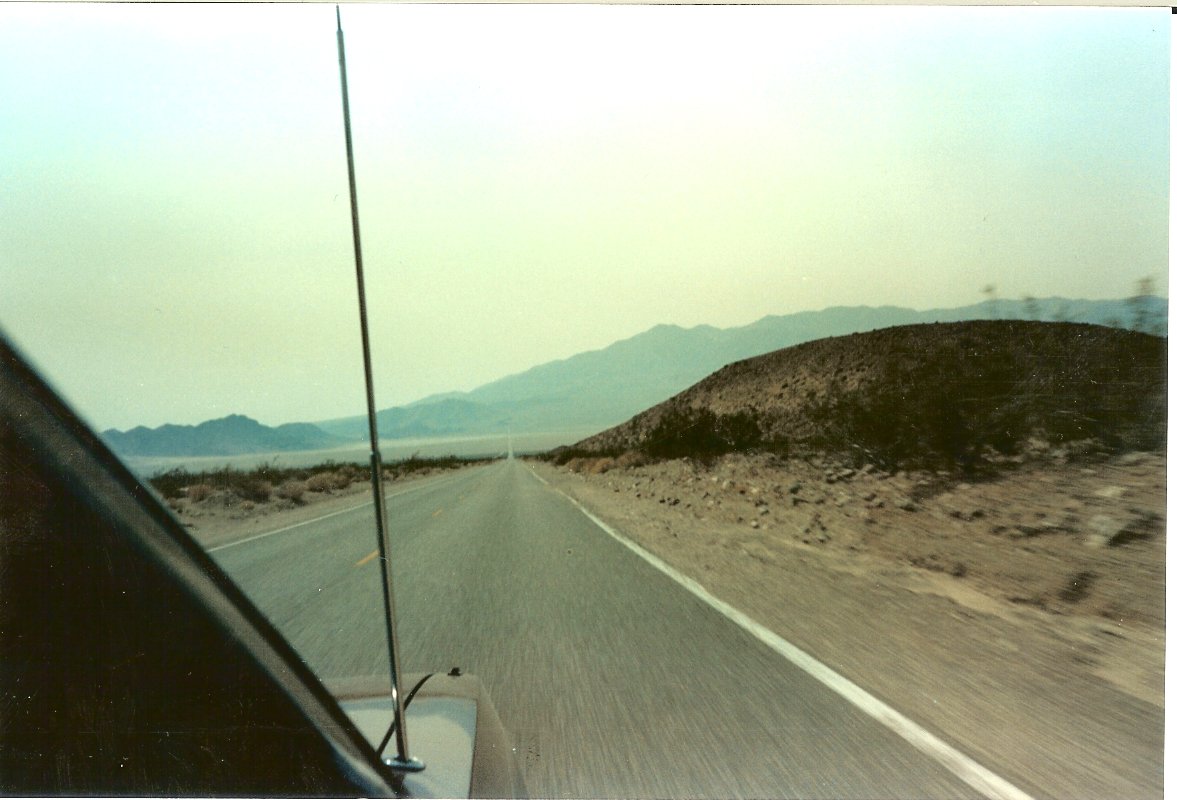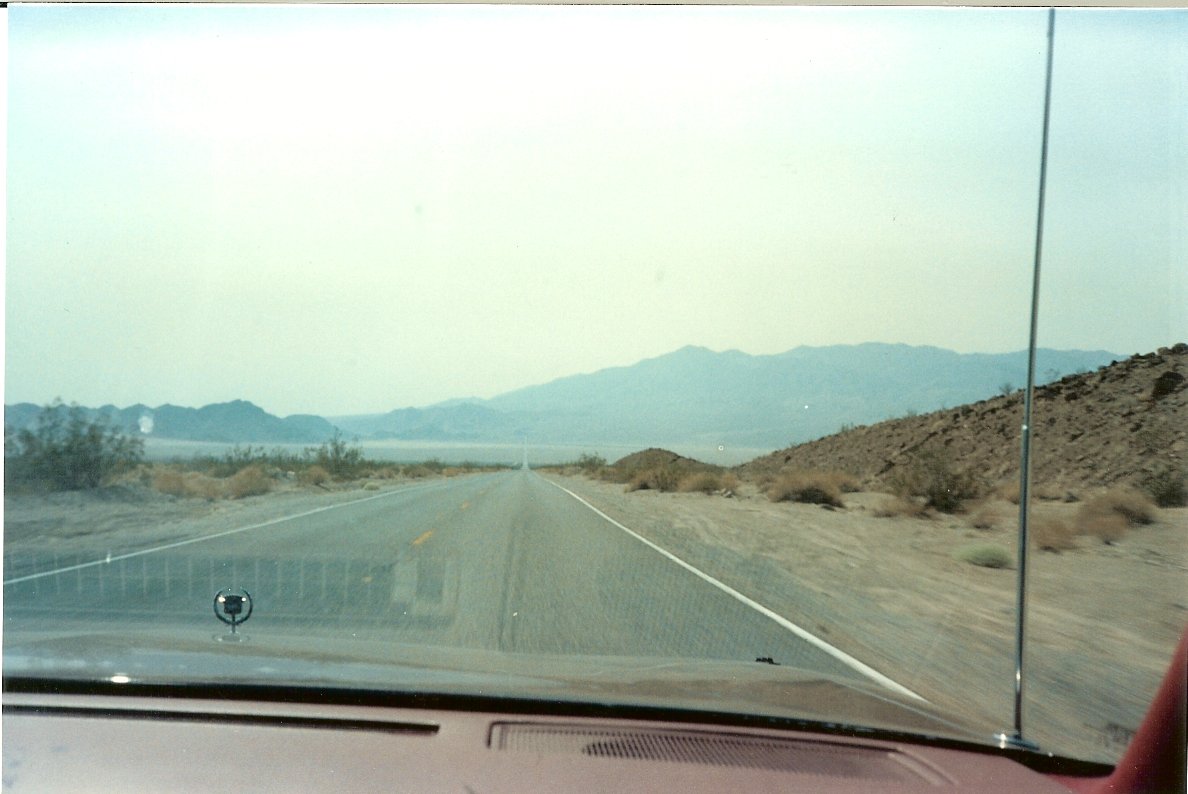 Now the road from Death Valley to Los Angeles cuts through the Mojave Desert, it is very long and very straight, and without much traffic, therefore when it was suggested that the boys should try for the all-time rental Cadillac with three boneheads land-speed record they took it on. The Caddy went a very comfortable 120 miles per hour, while the Boneheads took turns hanging out the car windows trying to catch flies with their mouths !!!
Baking in Bakersfield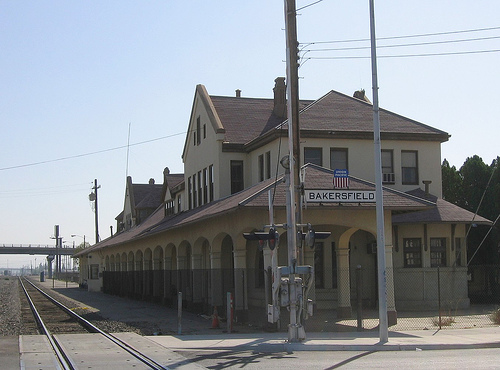 As the Boys replenished their gas and brews in Bakersfield, as they sweated in the incredible heat they discovered that Bakersfield is often the hottest city in the US.
Hooray it's Hollywood !!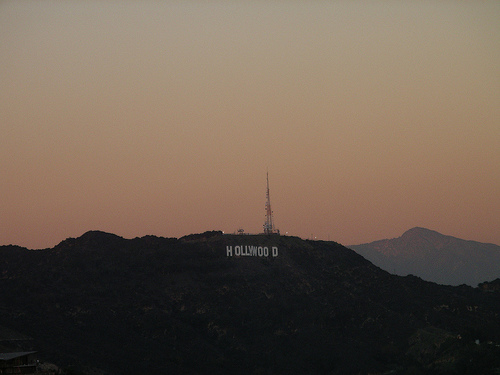 Finally the Boys hit La-La Land and immediately checked out the beer at the Hard Rock Cafe, they decided it was too expensive and moved on. The boys checked out the Hollywood sign and the Griffith Park Observatory before deciding to descend into Hollywood for dinner.
Ah So !! Grauman's Chinese Theatre !!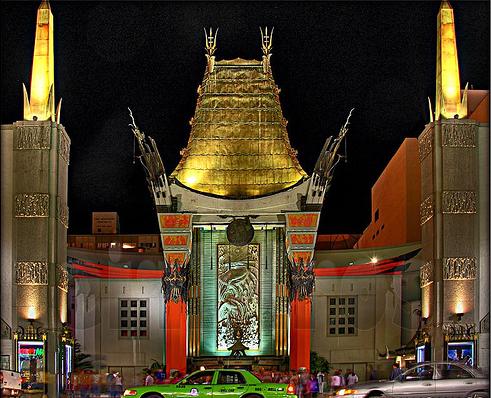 What would most people expect to find for their culinary taste in Los Angeles? California cuisine of course! The boys however, had other ideas they found the only English pub in Hollywood (and we all know how famous the English are with their cuisine!), and proceed to stuff themselves with Prime Rib and Yorkshire Pudding.
Observing the Griffith Park Observatory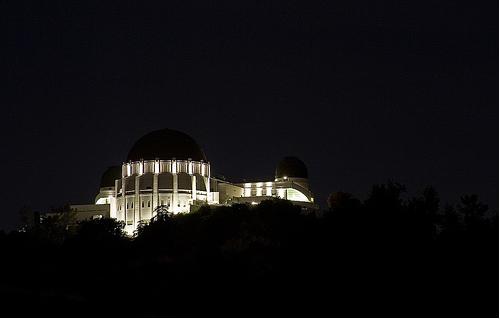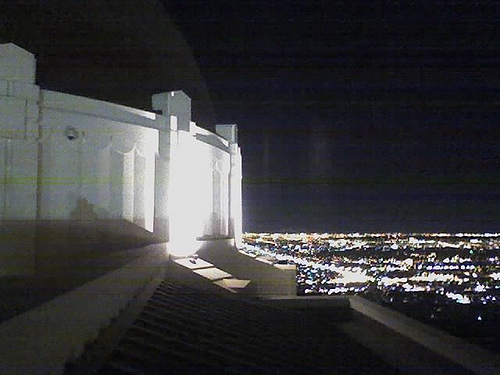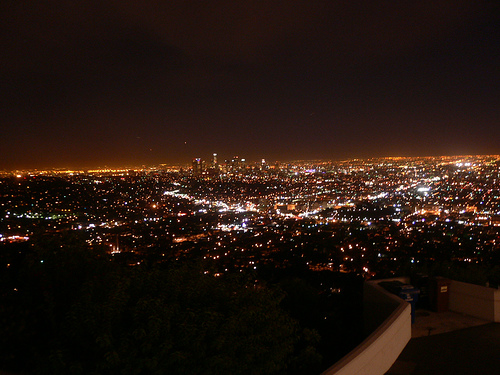 After dinner and a few more beers, Bone and Hadrian thought they would show Mike the sites of L.A. from the Griffith Park Observatory
We'll have a Gay Old Time !!!
Returning from the Observatory, the boys decided to start serious bar hopping in Hollywood. After a few bars they unwittingly drifted to the gay district of Hollywood. Unfortunately for Mike, he decided to pass out in the back seat. Taking advantage of the situation Bone and Hadrian thought of bartering Mike for free beers with the non-heterosexuals in the bar. After finding out that they couldn't get enough beer to fill a thimble, they decided to turn in for the night and proceed to check in a sleazy Motel 8 in lovely Englewood (a really bad part of Los Angeles.)