1988 California Screamin'
After a five year tour hiatus the boys decided to renew their debauchery of America. Where is there a better place for debauchery than California!!! The land of fruits and nuts. So on Labor Day weekend Mike and Bone flew into San Francisco to meet up with Hadrian (who was by then living in California). The strategy was to cover as many places as possible in a five-day window.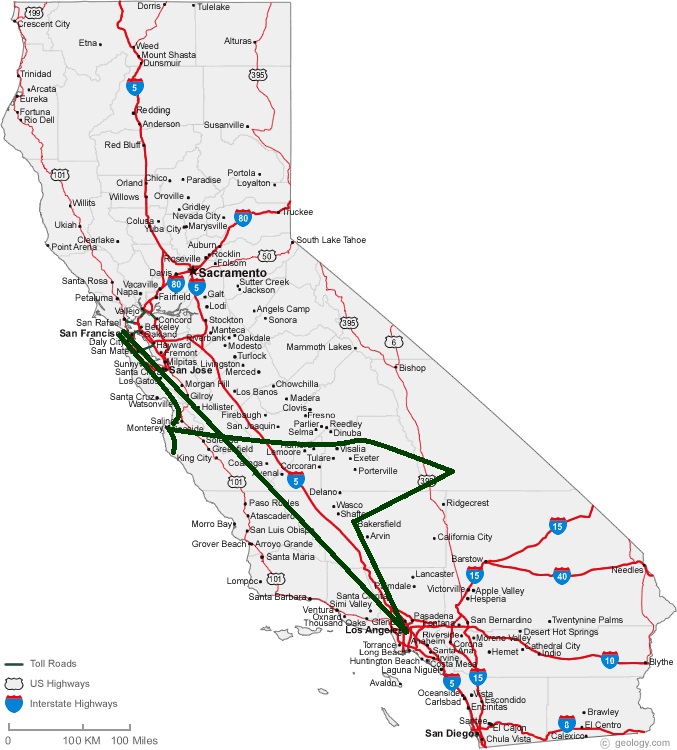 They toured from San Francisco down the coast to Big Sur, then, from cool Monterey to hot Death Valley, finally wrapping the trip in the lair of insanity; Los Angeles, and the lunacy continued.................
Day 1: I don't Haight Ashbury at Night
Day 2: Yes Sur, its a Big Sur!
Day 4: Death Valley Daze & Hollywood Knights
Day 5: Keeping your eyes on I-5