Day 1:
The Portland Trailblazers
Main Page > 1989 Dancin on a Volcano Tour >
Upon arriving in Portland around 9:00 PST (Midnight for you all easterners!) the boys found themselves parched, because as we all know,,, flying is thirsty work! Having a burning need to imbibe, the boys set out to "discover Portland." They started their tour sans Hadrian, since he was not going to meet up with the boys until the third day of trip.
Putting in to Port in Portland
Making a beeline downtown into the local brewpub scene, the boys found the American pale ales to be very bitter, which made them both very "hoppy."
"Howlin' at the Moon !!"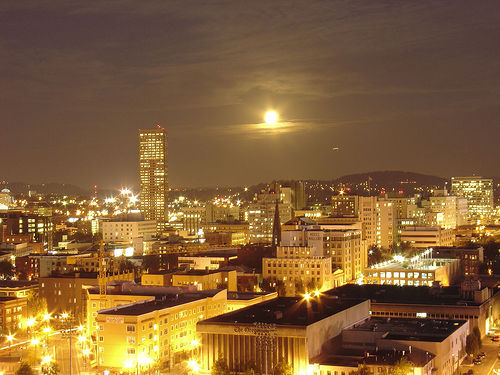 Mike and Bone spent the next 3 hours sampling way too many eclectic beers and ales, till they themselves were really ailin' !!!
Doing Downtown !!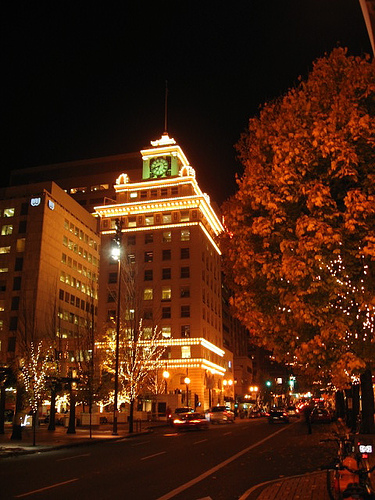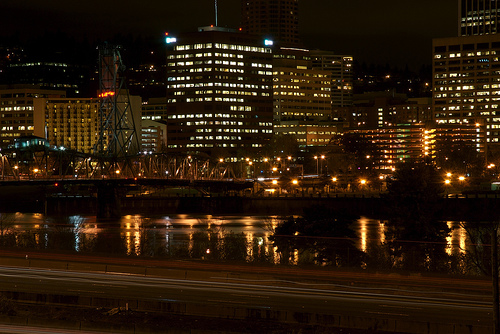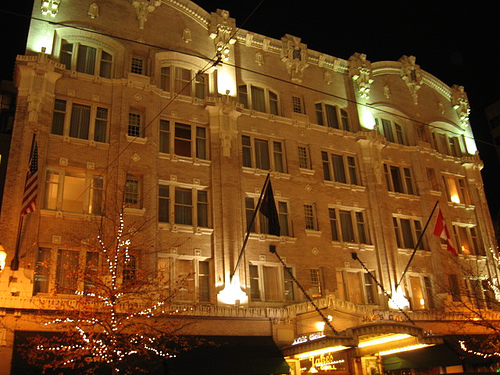 As the evening progressed Mike and Bone noticed that as the hours passed, that the crowd was changing into a crowd more usually found in the Mission District of San Fran. Since neither of them wished to participate, and both had their fill of both the evening and imbibing the "Nectar of the Grains", they left the bar scene and a cheap motel to crash for the evening.