Day
5
:
The Big Mouths meeting a Really, Real Big Mouth in Vancouver
Main Page > 1989 Dancin on a Volcano Tour >
Picturesque Vancouver !!!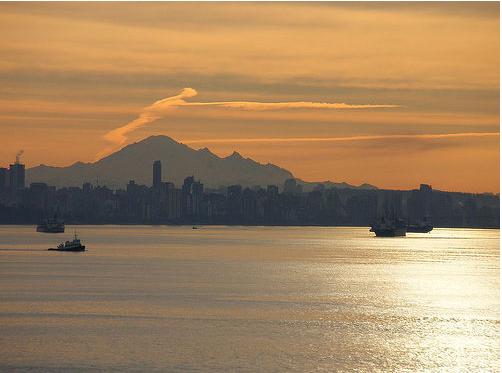 Why Vancouver? Could it be because it is one of the most spectacular cities in North America in terms of beauty, scenery, and culture? Naw, its the beer !! the twice as strong Canadian beer !!!
Why Vancouver? Its the Beer, Stupid !!!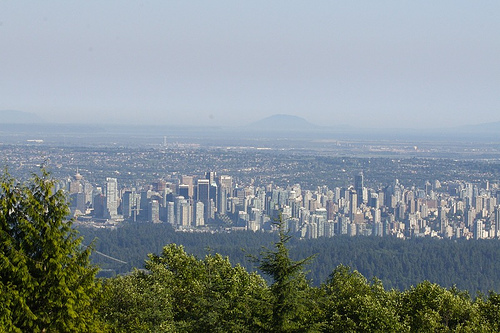 So Hadrian, Mike and Bone jumped into the rental for the 3 hour drive to the Canadian Border and immediately headed to the nearest Brewer Retail to replenish the "Hall of Shame" with a fine batch of Labatt's Porters and Extra Stock. With refreshments in hand, (literally!) the boys drove into the city to check into a nice hotel for the first time in their travels. After checking into the Downtown Hilton the boys head to the many parks and waterfronts found in Vancouver.
Vancouver's Very Cool Waterfront Park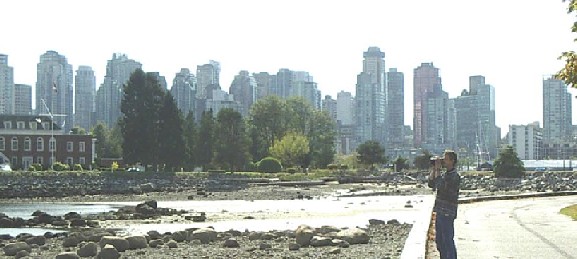 Dim Sum with a Dim Wit in Chinatown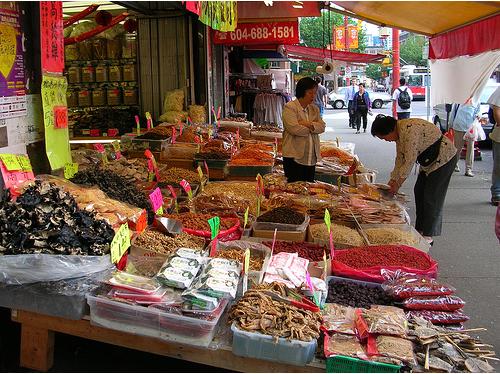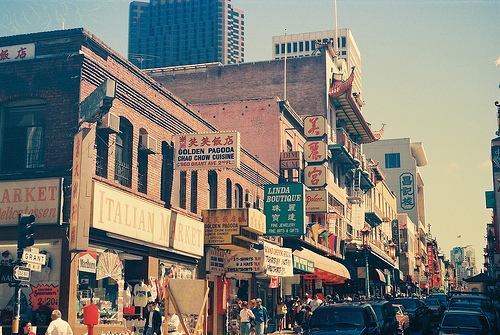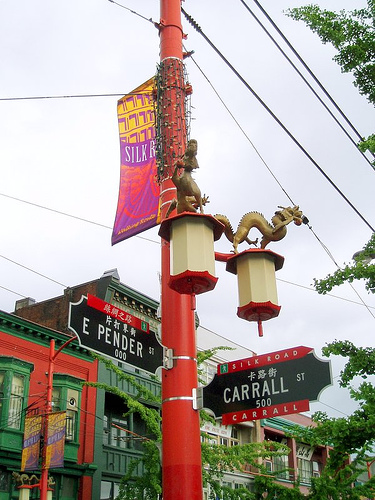 "Will you shut the F**K Up !!!!" After a morning of Canadian beers and walking the boy's worked up a mighty appetite. With the turnover of Hong Kong from Britain to China, many of the Chinese not wanting to be Chinese citizens have fled to Vancouver creating a very robust Chinatown. Walking through the pungent smells of oriental spices the boy thought (to their later distaste) they met a delightful feminine fourth for a Dim Sum lunch. The boys met Rebecca, an attorney from New York touring by herself. It took only only five minutes to figure out why she was sans a partner,,,,,, she ,,,just ,,,,,, wouldn't,,,,,,, ever,,,,, shut up !!! She was somewhat attractive, skinny, with a plain face with a very, very, very wide mouth. Which lends to the opinion that a personality reflects their physical appearance.
After some great Chinese food and bad company the boys took their leave of Rebecca (none to soon for all) and headed for the National Park in the mountains just east of the city. Having toured the city and surrounding area, the boys retired early (far too many Canadians) to their hotel room to watch the beginning of the college football season with USC vs. USC (University of South Carolina vs. University of Southern California), or as it was billed the "Cocks vs. the Trojans."
Trip, Postscript
Deciding that one day of Canadian beer wasn't enough, the boys purchased two cases of Moulson Bradour for the 3 hour drive back to SeaTac. Needless to say that by the time the boys were ready to turn in their car they were all in an "altered state" of reality, to the point of peeing on the back wall of the Hertz Garage. After being chewed out by a Hertz employee Mike and Bone said their adieu to Hadrian and jumped on a completely empty flight back to Detroit. After enjoying a few free beers, Mike and Bone passed blissfully out, thereby ending their assault on the Pacific Northwest.