Day
1
:
Oh No, Ohio !!
Main Page > 1992 River Running with the Trans"manian" Intro" >
The day started innocently enough with Greg insisting on driving the 10 hours from Deetroit to Beckley West Virginia. He told the Boys that he promised his Wife Mary that he would drive. Unfortunately Greg had recently gotten in big trouble with Mary and the Law for driving shenanigans.
" You Gotta Be Kidding Me !!!"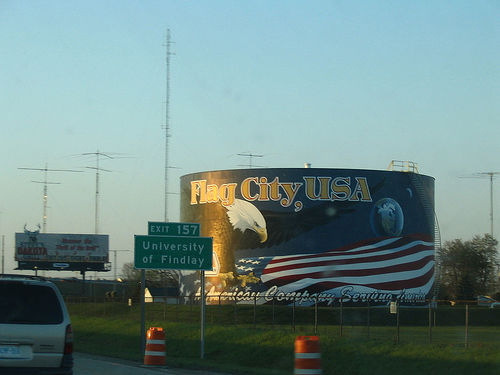 Once the Boys got on the road and far enough on I-75 where a change in Car and Driver didn't make sense, he dropped the freekin bomb. No drinking in the Car !!! He promised Mary that we would not allow the non-drivers to drink in the Car !! It made for a loooong and sullen drive.
Irritation and Urination in Ohio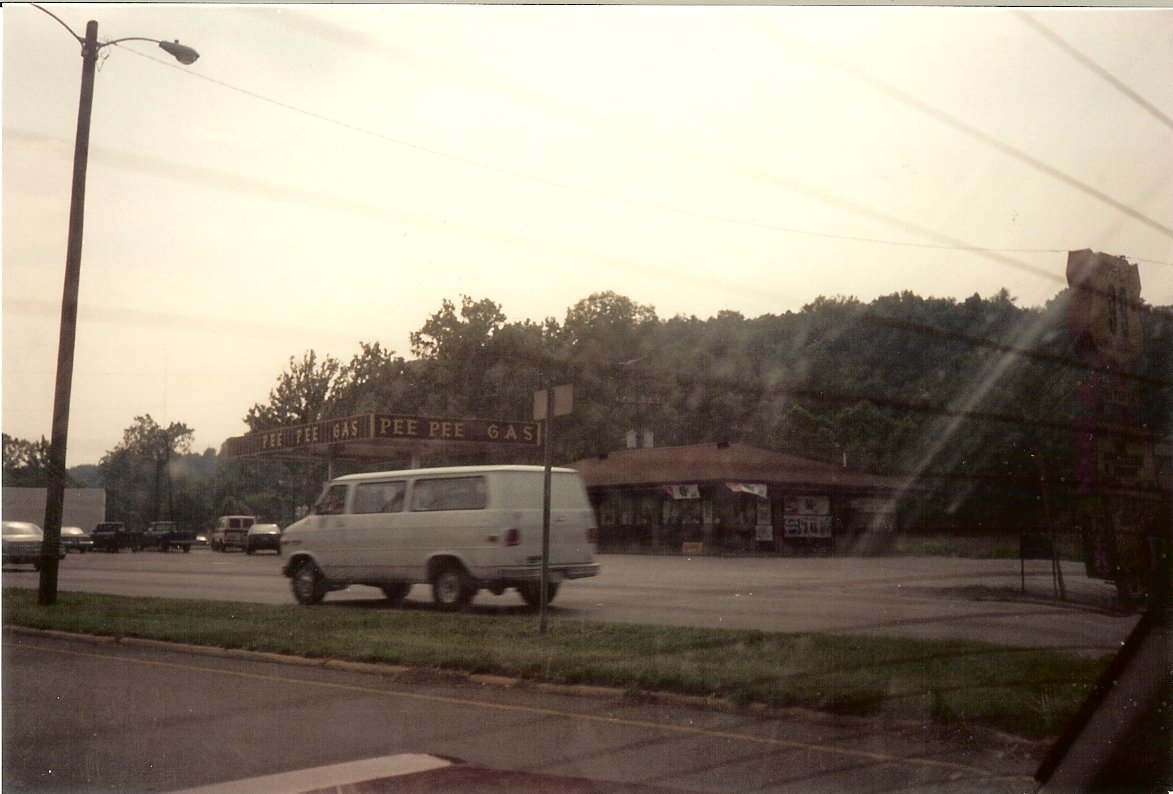 Half way through Ohio, sensing the stone cold silence as a bad sign, Greg stopped in a convenience store in BFE Ohio and without talking to the Boys bought a 6 pack, then parked at a picnic table across the Pee Store (pictured above) and told the Boys they could have a beer! Of course since he was driving, he could not have one which made the stop all the more surreal, pissed about drinking beer, while drinking beers in front of a Gas Station called Pee Pee !!!!
Hovering outside Huntington West VA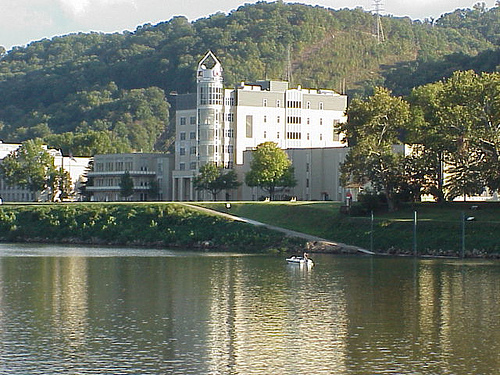 Beckley Beckons !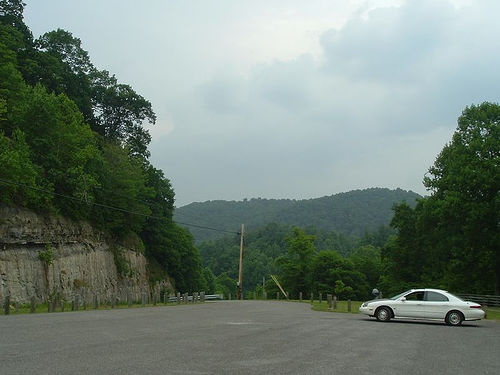 Finally after an 13 hour long-ass, and dry day the three sullen soldiers landed in Beckley where Mike and Bone caught up on their normal beer intake by the Pool with a continuing good boy in Greg.
All three did get to bed somewhat early since the rafts typically leave around 8:00 AM, So with a sour day behind, being in the River ensure all three of them would be wet !!!