Day 1: Juke Jointing the Blues Halls of Beale Street !
Main Page > 2012 Blues Brothers Tour >
With Bone in Hartford and Mike in GR, they linked up in the Memphis Airport and headed into a rainy snowy Memphis evening. For this trip the Boys were stylin' by staying at the fancy and famous Peabody Hotel! After checking in and dropping their bag, they were ready for food, so first stop was a repeat for victuals !
Rendezvous at the Rendezvous !
Mike and Bone rarely repeat themselves, unless its for Bar-B-Que! You really can't beat the dry rub wonder ribs served at The Rendezvous. It was a quick and easy stop, with 2 slabs and 4 beers ordered, served, and consumed, in damned near record time! They were just as good the second time as the first ! However now, the Mike and Bone had laid a base are were ready to party. First stop was back across the street at the Peabody's Bar!
Being so freaking' kool at the Peabody Bar !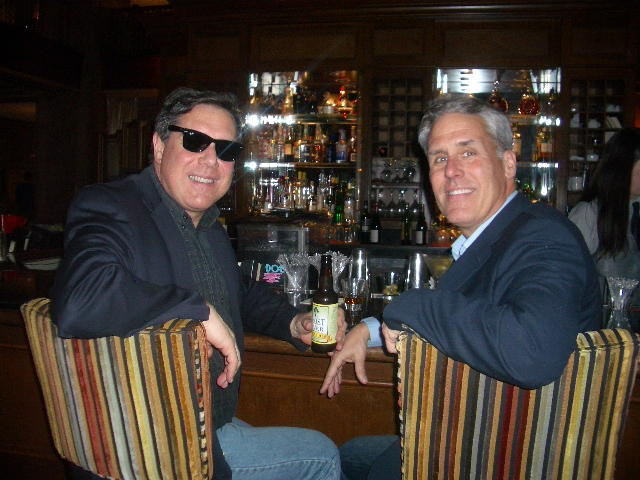 The Lobby Bar in the Peabody is a very swanky place, while not a typical Mike and Bone hangout it was cool to sit at the Bar and people watch. While a great experience, Peabody's wasn't playing any Blues so Mike and Bone headed down to a street known for the Blues, Beale Street!
BB King's Bar was Kickin' it !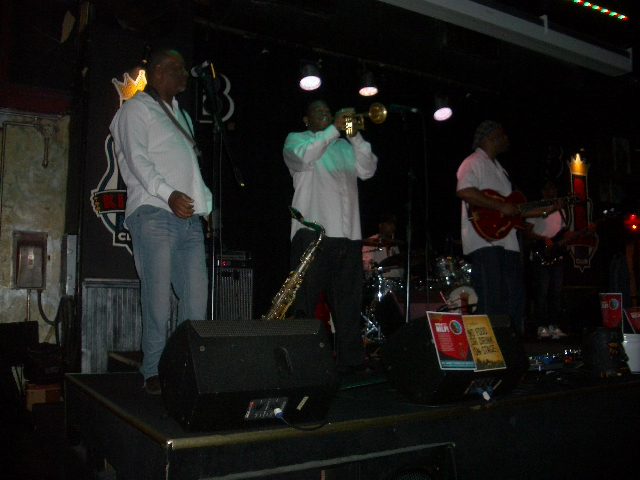 The first Bar the Boys hit was opened after a legendary Blueman, the King himself,,,, BB King's! At BB Kings they always have a good Bar Band going and tonight was no different!
Beers and Blues,,,,, What's Better !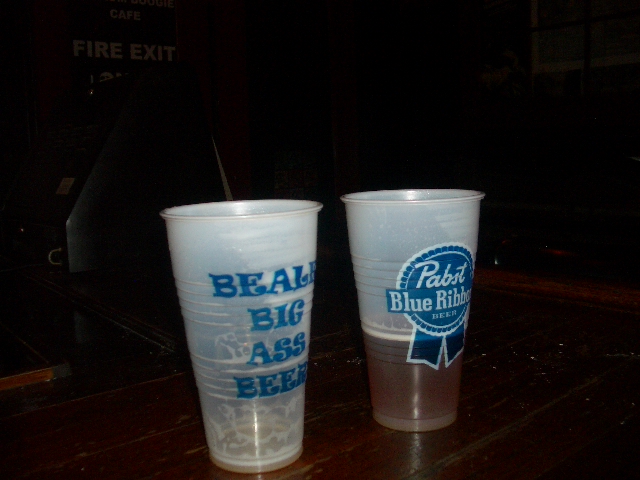 The Boys sat there for quite a spell, sharing a plate of BB's Ribs and drinking an untold number of Beale Big Ass beers well into the night!
Patrick Todd belting out Hendrix's Voodoo Child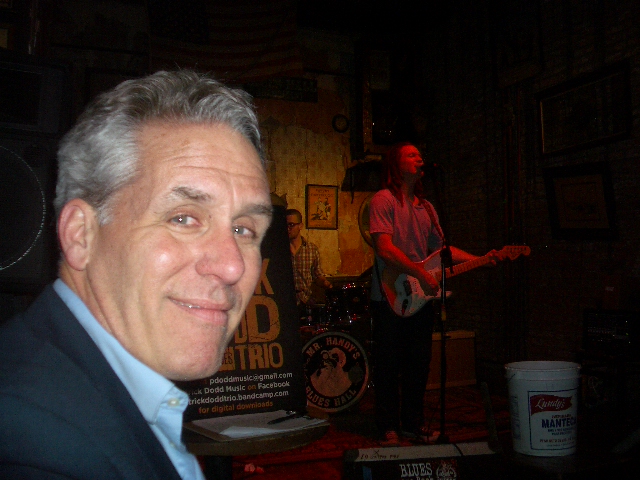 Leaving BB's, the Boys had every intention of heading back to the Peabody, but they were bewitched! The sounds of Jimi Hendrix's "Voodoo Child" were belting out of the Blue Juke Joint, enticing Mike and Bone in for one more beer listening to the Patrick Todd Band.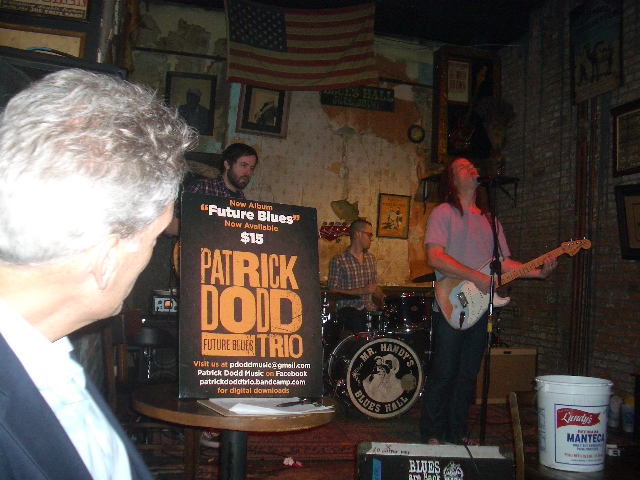 A Beale Street Tribute to one of the best !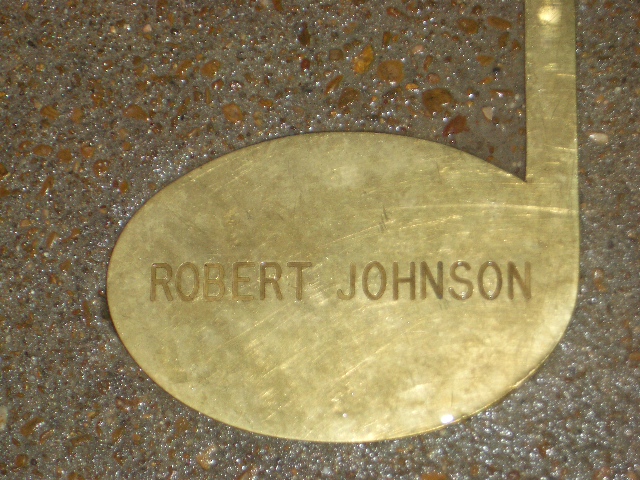 After a few more songs and beers the Boys retired to the Peabody at 1:30 the next morning. While walking back they stumbled upon a tribute to Robert Johnson, it was a good omen for the Trip.
With great food, great beer, and great Blues the first night made it a great start to the Blues Brothers Tour!