2022 Roman da Middle EastTour!

"Oh Hadrian, we hardly knew ye"!
Mike and Bone knew a Mike Hadrian, but not the Hadrian! Publius Aelius Traianus Adrianus Augustus, the Roman Emperor at the apex of the empire rose to fame as the lead warrior and engineer for the prior emperor, his benefactor Trajan. Hadrian was known as the roamin' Roman. He toured and campaigned around the entire empire, from the northern most point in Britain (ala Hadrian's wall) to building and renovating cities and infrastructure all through the Middle East. So when Mike proposed the idea of taking a "Ancient Treasures of the Middle East: Israel, Jordan and Egypt" with the non-profit, Road Scholar, it only made sense to front-end that trip with a intro in Rome, so Mike and Bone, like Hadrian, could "rome" the Middle East! So the Boys embarked on a four country, three continent, tour that was only a little over two weeks!
Tracing ancient history, culture, beer, and whiskey from Europe, to Asia, then finally Africa, Mike and Bone rome'd the ancient world!
Day 1: Roamin' the Roman Forum!
Day 3: Purusing & Partying Jerusalem
Day 6: Another Brick in the Wall
Day 8: Something Fishy in Galilee
Day 9: Minora-rity Report in Jordan
Day 10: Mud Ado about Nothing!
Day 11: Mike & Bone Petra-fied?!
Day 14: Floating in a state of De Nile!
Day 16: Tut! Tut! Karnak without Carson?!
Day 17: Post Trip Prost with a Paulaner!
Mike and Bone's Roman da Middle East Tour Map
Italian Map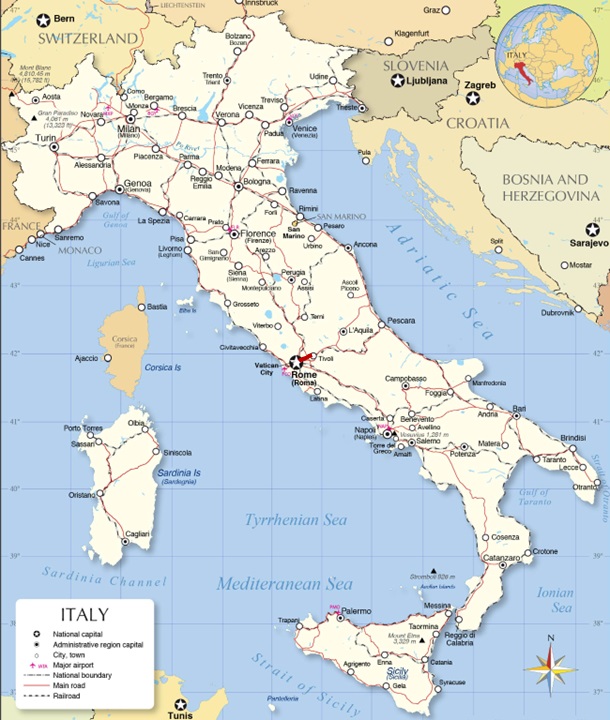 While Italy was a typical Mike and Bone trip, the rest was a part of the Road Scholar Tour. Road Scholar is non-profit organization that has provided educational travel programs since 1975, with over 6500 learning adventures and educational tours in all 50 states and 100 countries. Mike and Bone were provided an all inclusive trip that included travel from Israel, Jordan, and Egypt, accommodations, and all meals.
BTW, those buffet-based meals became the bane of Mike and Bone by the end of the Trip!!
Israeli Map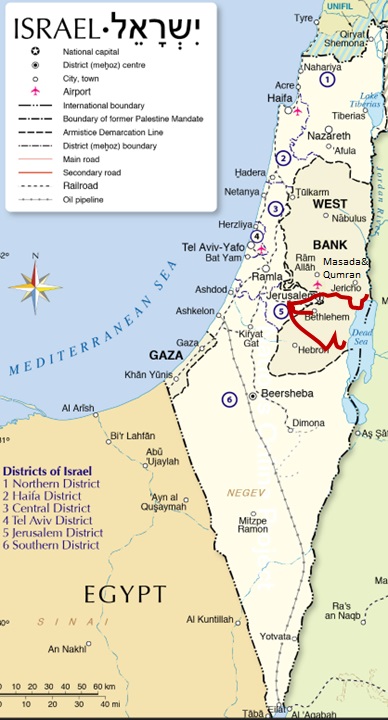 Jordan Map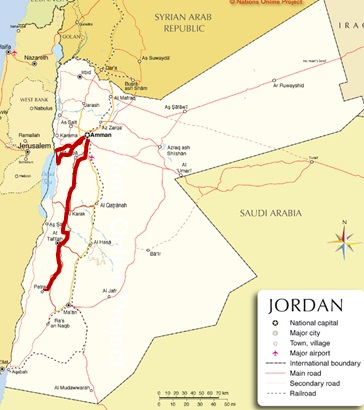 Egypt Map